Executive & Professional Education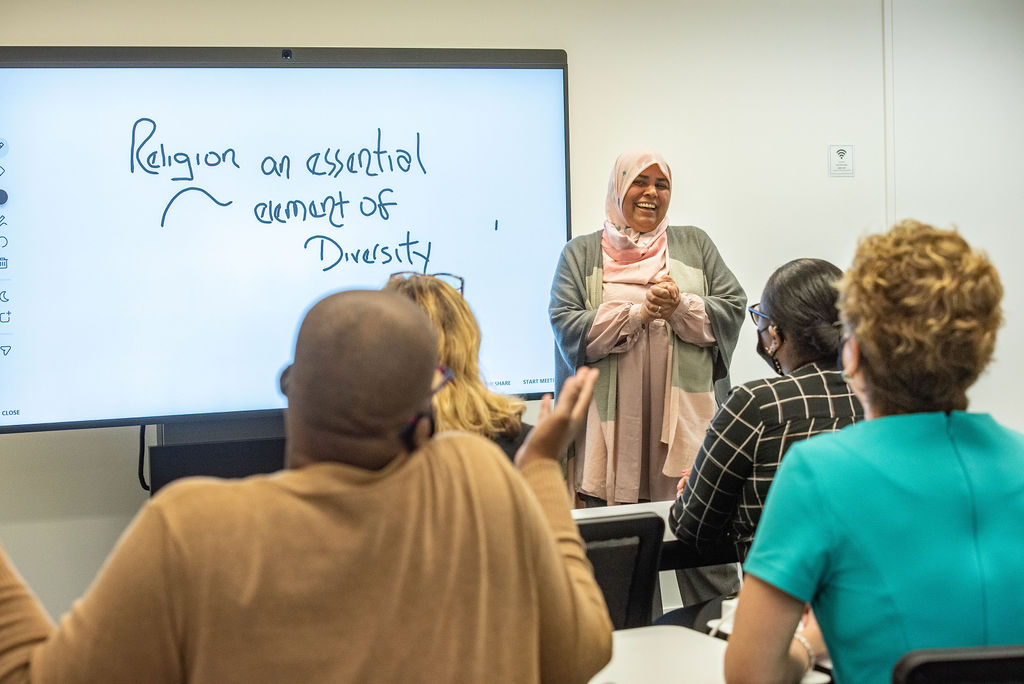 We are educators with decades of experience convening diverse individuals and communities in dialogue and collaboration supporting religious diversity. We help leaders understand religious differences and provide training on supporting and accommodating those differences.
As seen in the Hartford Business Journal
Rebranded Hartford Seminary to Help Businesses Include Religion in Workplace Diversity Discussion
Holidays in the Workplace
Webinar Series
Are you ready for 2022's major religious and cultural holidays?
Prepare yourself by learning about some of them … before they arrive.
Request Information
Find out more about our Executive and Professional Education offerings
Request Information