Lisa Clayton
Black Ministries Program Instructor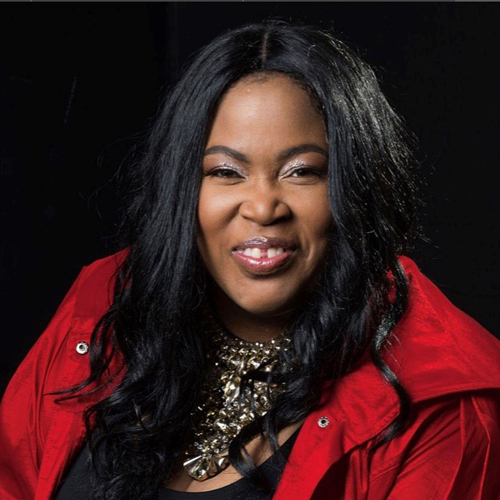 Biography
Rev. Lisa Clayton is the Minister in Residence at Phillips Metropolitan CME Church, Hartford, CT, appointed by Bishop James B. Walker.  She is also a Magna Cum Laude graduate of Paine College in Augusta, Georgia where she received a Bachelor of Music degree. In 2000, Rev. Clayton received the Master of Music Degree from the University of Connecticut with a concentration in vocal performance, operatic performance. As a graduate teaching assistant, Rev. Clayton received the Freshman Honor's Society Teacher of the Year award, marking the first time this award had been given to a graduate student rather than a full-time professor.  Rev. Clayton has also continued study at Boston University in Music Education.  Currently, she serves as an adjunct Professor at Hartford International University in the Black Ministries Certificate Program, a program founded by former Senior Bishop of the CME Church:  Bishop Thomas Hoyt. She has served in this capacity for approximately twenty years.  Additionally, Rev. Clayton served as the first Connectional Coordinator of Music (Minister of Music) for the nearly 1-million-member Christian Methodist Episcopal (CME) Church from 2014-2018.
Currently, Rev. Clayton is a music teacher for Hartford (Connecticut) Public Schools and was named the 2011-2012 Teacher of the Year for Martin Luther King School. In addition, she is celebrating 26 years as director of the University of Connecticut's Voices of Freedom Gospel Choir where she serves as an adjunct professor. Rev. Clayton and the award-winning Voices of Freedom Gospel Choir have shared the stage with some of gospel's great artists and preachers including: Mary Mary, Dorinda Clark Cole, Beverly Crawford, Quincy Jones, Bishop Paul Morton, Rev. Dr. Claudette Copeland, William Murphy, Cece Winans, Geoffrey Golden and Todd Galberth to name a few. Rev. Clayton has also served as the Musical Consultant for Miles Memorial CME Church, Washington, DC, where Rev. Juliano Andujo serves as Pastor.
Rev. Clayton grew up in the household of faith where her father served as a pastor and Presiding Elder in the Christian Methodist Episcopal Church for over 50 years.  Rev. Clayton received the assurance of her salvation as a freshman at Paine College in Augusta, GA. On Mother's Day of 1997, she preached her first sermon under the tutelage of Bishop James B. Walker.  She was ordained Deacon in 2000 and became an Elder in the CME Church in 2006 under the leadership of Senior Bishop Thomas L. Hoyt and elected into full connection in 2011.  She currently serves the church as the Director of the Board of Christian Education for the New York New England District.
Rev. Clayton is from Thomasville, Georgia, and is the fourth of four children born to the late Presiding Elder T. A. and Mrs. Viola Clayton.