Image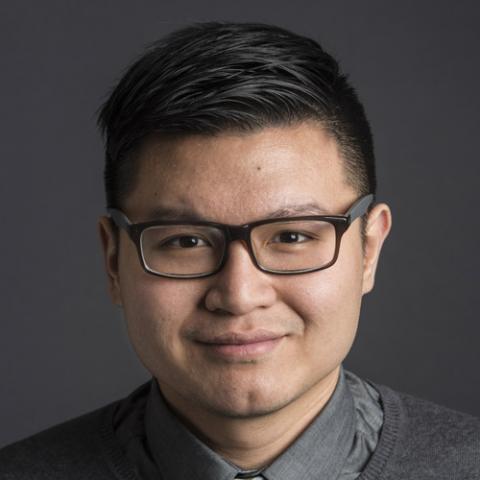 Hans A. Harmakaputra
Visiting Assistant Professor in Comparative Theology and Muslim-Christian Relations Louisville Postdoctoral Fellow
Office hours:
BACKGROUND
BA (Jakarta Theological Seminary)
MA (Hartford Seminary
PhD (Boston College)
AREAS OF STUDY
Comparative Theology
Muslim-Christian Relations
Intersections between Religion and Politics
Christology
Contextual Theology
Christian Theology of Religions
BIOGRAPHY
Hans A. Harmakaputra, Ph.D., is Visiting Assistant Professor in Comparative Theology and Muslim-Christian Relations and Louisville Postdoctoral Fellow. He was born and raised in Indonesia, the country with the biggest Muslim population in the world. As a Chinese-Indonesian Christian from Indonesia, he experienced both religious and cultural diversity that shaped his understanding of the intersection between faith, religion, and politics. After obtaining a degree in theology from Jakarta Theological Seminary (2010), he went to the United States to study at Hartford Seminary with the intention to learn more about interreligious relations and peacebuilding. He developed his interest in Islam and Muslim communities at Hartford Seminary both from inside and outside the classroom and obtained an M.A. degree in Islamic studies and Christian-Muslim Relations (2013). With the learning of Christianity and Islam, he joined the Ph.D. program in Comparative Theology at Boston College. He wrote a dissertation titled "The Community of Friends of God: Comparative Theology and the Construction of an Inclusive Theology of Saints." It investigates the ways in which Ibn Arabī's concept of walāya enriches the Christian notion of the communion of saints.
Prior to his appointment at Hartford Seminary, he was a resident scholar at the Collegeville Institute, Minnesota, for the academic year of 2019/2020. He also taught as an adjunct faculty and teaching fellow at Jakarta Theological Seminary, Indonesia (2013/2014), Emmanuel College, Boston (2017/2019), and Boston College (2018/2019). In terms of research, he has authored many articles and book chapters, both in English and Bahasa Indonesia, on topics related to his research interests. His newest article will appear at The Muslim World titled "Say 'No' to Christmas? An Analysis of the Islamic Fatwa on the Prohibition of Wearing Non-Muslim's Attributes in Indonesia."