Janet Fuller
Adjunct Faculty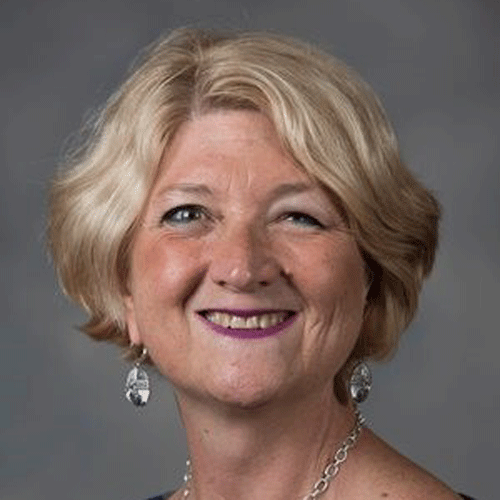 I grew up the daughter of missionaries in the Middle East, in Lebanon and Jordan.  I see now that this experience gave me skills as a multicultural citizen of the world, linguistically, culturally, religiously.  Being a minority drew me, instinctively, to minorities in the US, upon my return.  Living through several wars made me tender, even traumatized and showed me the power of religious and cultural cooperation and division.  
When I was 11, I threw myself--weeping--on my bed.  It was clear to me then that as a girl in my Baptist upbringing, I would have to choose between being smart and being faithful.  My questions were considered "doubting" and no one in my church would entertain my wanting to know "why" we believed or practiced aspects of our faith.  I consider that day my first call to Higher Education Chaplaincy.  It was in college, through a chaplain, that I learned that faith and intellect serve each other and create wholeness. And I was not the only one struggling, parking faith at the gates of our colleges.  In my undergraduate years, it was clear that ministry in higher education was where I wanted to serve, to help students hold their hearts and minds together.  I never wanted to do anything else.  Since then, I have served for 40 meaningful and wonderful years as Chaplain to three academies of higher education:  Yale, Hollins, and Elon.  University students are developmentally primed to ask the big questions that guide them in life, to name but a few:  what kind of person do I want to be? Do I need a religion? What will my family look like?  What is my part in systems of injustice and the work of creating justice?
Midway in my career, the attacks of 9/11 (2001) challenged me, and many other chaplains, to give attention to our non-Christian, religiously fluid, and secular students.  Building multifaith and interreligious community became a second focus, as ministry became intentionally more diverse.  I have found, over the years, that when students (and professionals too) have a real engagement with religious diversity, especially with a friend or peer, they grow in their own spiritual self-understanding as well.  Interfaith relationships and experiences act like mirrors in our lives, inviting us to deepen our understanding and commitments, inviting us to more worthy questions.
Forty years of Chaplaincy in Higher Education has been a great blessing to me.  I may be the longest serving University Chaplain in the nation right now, though I have no doubt that others have discovered the meaningful and life-giving work of walking with students into the fullest selves, their spiritual resources, through their crises, and into wholeness.