Image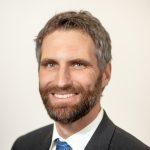 Joel N. Lohr
President & Professor of Bible and Interreligious Dialogue Core Faculty - Graduate Programs
Office hours:
President Lohr will hold office hours for students, faculty, and staff via Zoom by appointment. Appointments will be made on a first come, first served basis in 15-minute time slots during the above designated hours. Contact Lorraine Browne (lbrowne@hartsem.edu) to set up an appointment.
Background
B.A. (Trinity Western University, Canada)
M.A. (University of Durham, UK)
Ph.D. (University of Durham, UK)
Areas of Study
Jewish-Christian Dialogue and Sacred Texts
Jewish-Christian Relations
Interreligious Dialogue, Relations, and Conflict Management
Intercultural Competence, Diversity, and Leadership in Higher Education
Biography
Joel N. Lohr is an award-winning author, scholar of religion, and passionate leader in interreligious relations and higher education. Born to Dutch immigrants in Canada, Lohr is a first-generation college graduate, earning a BA in Religious Studies (Trinity Western University, Vancouver, Canada) and an MA and Ph.D. in Religion and Theology (University of Durham, England). He then took up a prestigious Social Sciences and Humanities Research Council of Canada postdoctoral fellowship at the University of Toronto and taught at Wycliffe College, a seminary within the Anglican Church of Canada. He has held teaching appointments at Trinity Western University in Vancouver, Canada and most recently at University of the Pacific in Stockton, CA, where he also served as Dean of Religious Life.
President Lohr's teaching and research has focused on the Bible, specifically the Torah/Pentateuch, as well as Jewish-Christian relations and dialogue, Interreligious Dialogue, and Intercultural Competence, Diversity, and Leadership in Higher Education. He has published ten books with publishers that are both academic (Oxford, Brill, Eisenbrauns, Purdue) and popular (Zondervan, Oneworld, Baker Academic, and Abingdon). His first monograph, Chosen and Unchosen: Conceptions of Election in the Pentateuch and Jewish-Christian Interpretation, was awarded the R. B. Y. Scott Award by the Canadian Society of Biblical Studies for "outstanding book in the areas of Hebrew Bible and/or the Ancient Near East," and more recently his unique tri-authored book, The Abingdon Introduction to the Bible: Understanding Jewish and Christian Scriptures, was awarded the CHOICE Magazine Outstanding Academic Title award for 2014. His work has been noted not only for its academic strength but also interfaith ingenuity. He has published articles in respected dictionaries and peer-reviewed journals such as the Journal of Biblical Literature, Zeitschrift für die Alttestamentliche Wissenschaft, Catholic Biblical Quarterly, Horizons in Biblical Theology, and Journal of Interreligious Studies (among others).
A longtime advocate of becoming embedded in and living in community, President Lohr lives with his wife Teresa and daughter Aviyah on the Hartford Seminary campus. On weekends, they can be found outdoors hiking, on the beaches of Rhode Island, or on a local ski hill.