Hossein Kamaly
Professor of Islamic Studies and Interreligious Studies, Holder of the Imam Ali Chair in Shia Studies and Dialogue Among Islamic Schools of Thought
Email: hkamaly@hartfordinternational.edu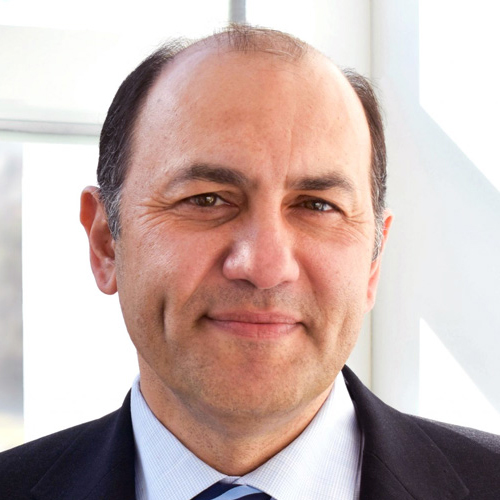 Biography
Hossein Kamaly holds the Imam Ali Chair in Shia Studies and Dialogue Among Islamic Schools of Thought at Hartford International University. Before obtaining his Ph.D. (2004) and MA (2001), both in history from Columbia University, he had earned an MSc degree in Mathematics, Statistics, and Operations Research from New York University. His undergraduate degree was in Computer and Electrical Engineering from Shahid Beheshti University in Iran.
In Tehran, he pursued diverse disciplines of learning, actively participating in formal classes and informal circles on philosophy, epistemology, and traditional Islamic learning. His translation of Karl Popper's Logic of Scientific Discovery, which first appeared in 1991 and has undergone six reprints since, along with articles published in Persian on logic and probability theory, indicate his deep-rooted interests from his younger years.
Between 2000 and 2017, Dr. Kamaly taught in various capacities at the City University of New York, Columbia University, and Barnard College. He also worked as the Middle East, Islamic, and Jewish Studies Librarian at Columbia University, 2004-2007. His first book in English, God & Man in Tehran: Contending Visions of the Divine from the Qajars to the Islamic Republic was published in 2018 by Columbia University Press. His next book, A History of Islam in 21 Women, was published in 2019 from Oneworld Publications in the UK. He is currently working on several projects, including a monograph entitled Giving Voice to Scripture: Tafsīr in the Imāmī Shia Tradition. Dr. Kamaly describes himself as a lifelong student, and his pursuit of knowledge and wisdom continues.
Background
Ph.D. (Columbia University)
M.A. (Columbia University)
M.Sc. (New York University)
Areas of Study
Quranic Studies
Shia Studies
Islamic Studies
Interfaith Interpretive Traditions
Theology
Philosophy of Religion
Deontic Logic
Intellectual History
Literature