Janet E. Fuller
Co-Director of MA in Chaplaincy; Faculty Associate
Office hours: By appointment
Email: jfuller@hartfordinternational.edu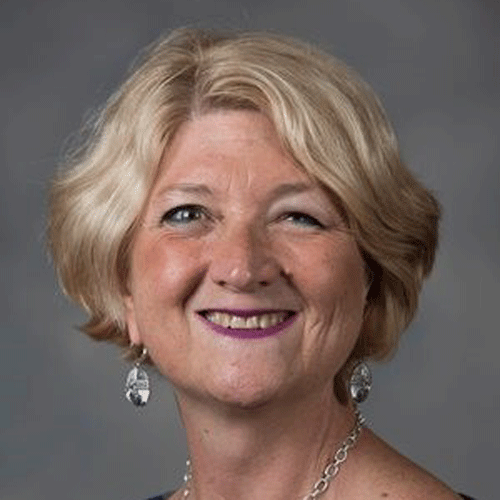 Jan Fuller spent her early life in the Middle East, living through four wars before she was 23 and returned to the US.  She considers Beirut Lebanon her home and is fluent in Arabic.  At an early age she felt called to a ministry bringing heart and mind, scholarship and faith, together as part of a whole life and found that calling in University Chaplaincy.  Her career as a University chaplain has served students, faculty, and staff over 40 years at Yale, Hollins, and Elon. At Elon, as a part of her Chaplaincy, she built a multifaith center, program, and staff for the purpose of offering the university population skills to build bridges of respect, honor, and friendship.
At both Hollins University and Elon University, her work included faculty appointments in Religious Studies and the Humanities Core, respectively, and she taught Higher Education Chaplaincy at Yale Divinity School while she served the community as Chaplain to Baptist students. Original courses included Women's Spiritual Autobiography, Sexualities and Theologies, and A Good Death.  She has, many times, taught introduction to the New Testament, Hebrew Bible, and Senior Seminar for Religious Studies majors. 
Jan's earned degrees include a BA in English and French from Hollins College, MDiv from Yale Divinity School, and Doctor of Ministry from Wesley Theological Seminary.  Her original research for her Doctor of Ministry was entitled Dangerous Opportunities: Theology and Bereavement in Young Adult Women.  She is often invited to speak and teach on issues in bereavement and grief. 
Jan is an Episcopal priest with great love and admiration for others' ways of being faithful in the world. She began to sense a new dimension of her calling as Chaplain, after 2001, and began building connections between students of many faiths, before it was a trend in higher education. She has long been an advocate for interfaith relationships and lifestyle, and she speaks often in Christian circles about Islam and Christian Muslim relations.  While at Elon University, she helped a local Muslim community develop, open, and bless a Masjid in Burlington NC. 
She is also poet and preacher.  Her book Blessings students and seasons:  Interfaith prayers for Higher Education is coming out June 1, 2024 from Church Publishing.  She is also working on a volume about higher education chaplaincy.  In her spare time, Jan enjoys travel, fine needle work, playing guitar, and reading memoir and fiction.  She does not like fireworks!
Jan's son Sam lives and works in Boston, MA. She is married to Jan Therien and they live in Roanoke, Virginia, with their two dogs Peabody and Buster. 
BA in English and French, Hollins College
M.Div., Yale Divinity School
D.Min., Wesley Theological Seminary