HIU EVENTS
20 Years of Chaplaincy Education: A Celebration
September 9, 2022
from 8:00 AM to 12:45 PM

Image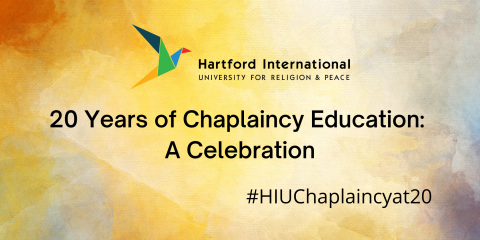 As a pioneer in educating chaplains, Hartford International University wishes to celebrate two decades of training Muslim chaplains and a future that builds on that history.
We welcome alums, students, staff, faculty, and others associated with the program to join us for a day of community building and prayer as we examine the past, present, and future of our program.
Dr. Ingrid Mattson, founder of the Islamic Chaplaincy Program, will join us for a conversation with Dr. Bilal Ansari, Director of the Islamic Chaplaincy Program and Co-Director of the MA in Chaplaincy.
A panel of alumni will recall the origins of the program and talk about their own journeys as chaplains. Another panel will talk about the present and the future.  
Coffee and light refreshments will be provided.
Registration is $30; free for current HIU students.