HIU EVENTS
Climate Change and Migration: Why Do People Leave the Homes They Love?
February 3, 2022
from 7:00 PM to 8:30 PM

Image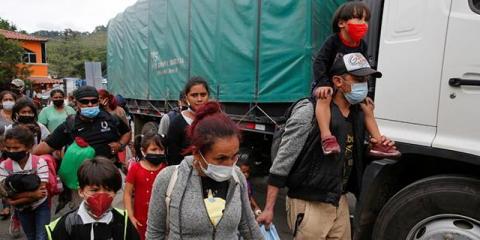 The Interreligious Eco-Justice Network and Hartford International University for Religion and Peace will present a 90-minute webinar on the intersection of climate change and migration. We will focus on how climate change exacerbates both conflict and hunger crises, creating both internal migration and immigration.
Our panelists will be Ali Noorani, President and CEO of the National Immigration Forum, and Tabitha Sookdeo, a climate and immigration activist who is founder of Sookdeo Consulting, who has worked to settle refugees in America. HIU student Eamon Ormseth will moderate our webinar.
This webinar is free and open to the public.