September 8, 2022
from 6:00 PM to 7:00 PM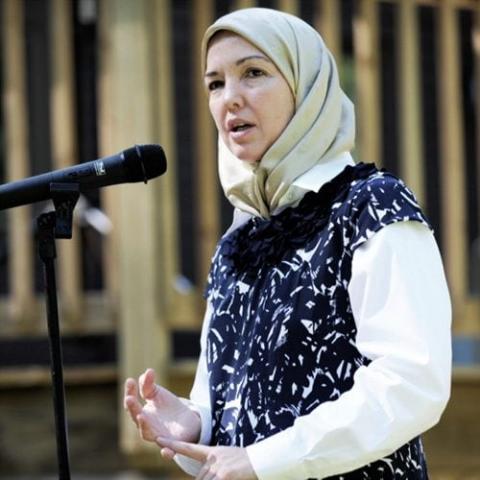 Please join us to ring in Hartford International University's 189th year!
Our speaker for Convocation will be Dr. Ingrid Mattson, the founder of the Islamic Chaplaincy Program at HIU. Since 2012, she has been the London and Windsor Community Chair in Islamic Studies at Huron University College at Western University in Canada. Dr. Mattson also served as vice-president, then president of the Islamic Society of North America (ISNA), the first woman in both positions. She is the author of the academic bestseller The Story of the Qur'an, and a widely known speaker and thought-leader. 
Convocation will be face-to-face in our Meeting Room at 77 Sherman Street as well as livestreamed on Facebook and YouTube.
All are welcome!