HIU EVENTS
Hartford Institute for Religion Research: The 40th Anniversary Symposium
December 8, 2022
from 9:30 AM to 4:00 PM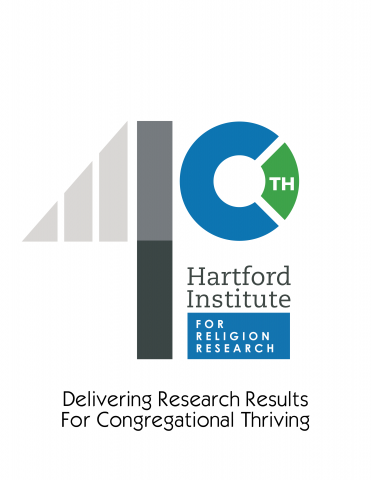 For 40 years, Hartford Institute for Religion Research has produced congregational research and insights into the religious landscape. Join us to celebrate the Institute and the four decades of staff that made this possible. This day-long conference will highlights the past products and current projects of the Hartford Institute. Come engage with the religious trends past, present, and future that are shaping congregational life.
Expect a day of food, fellowship, and informative panels from past faculty, current constituents, and two research-oriented presentations – the just released 2020 US Religion Census results and the Exploring the Pandemic Impact on Congregations findings. The presentations will be recorded for future viewing.
The event is free to the public and includes light breakfast, lunch, and cake. Whether you are a religion researcher, a pastoral leader, a student or friend of the Institute or Hartford International University, you are welcome at this celebratory and educational event. Your donations are welcome to support future research.
SCHEDULE
9:30 a.m. – Gathering Time with coffee and light pastries
10:00 a.m. – Welcome
10:30 – 11:15 a.m. - Panel of Past Projects – Jackson Carroll, Nancy Ammerman, Dave Roozen, and Bill McKinney
11:15 – 11:30 a.m. - Break
11:30 a.m. – 12:15 p.m. - Plenary about Present Research – Rich Houseal and Cliff Grammich presentation about the new US Religion Census data results.
12:15 - 1:30 p.m. - Lunch
1:30 - 2:15 p.m. - Plenary about Present Research – Exploring the Pandemic Impact on Congregations team presentation on 2022 data results.
2:15 - 2:30 p.m. - Break
2:30 – 3:15 p.m. - Panel on the Institute's Future Impact –Gordon Mikoski, Cheryl Gilkes, Michael Piazza, and Edwin Aponte.
3:15 – 4:00 p.m. - Celebratory Time