February 23, 2023
from 7:00 PM to 9:00 PM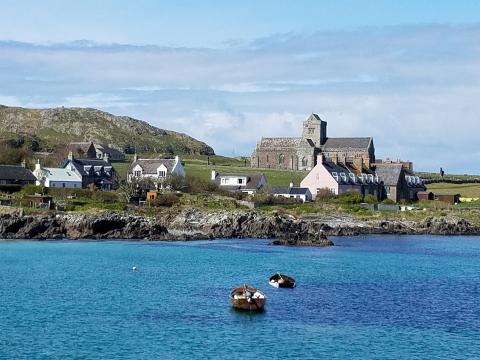 Iona is a tiny island off the southwest coast of Mull in the Inner Hebrides, a "thin place," which holds great meaning to people the world over. Iona has a long and illustrious history and is well known as being 'The Cradle of Christianity' in Scotland. Each year over 130,000 visitors make the pilgrimage to Iona for retreat, renewal, and study, many leaving with a sense of great peace and restoration.
Our group traveled to Iona for pilgrimage, spiritual retreat, and renewal, and to study with John Philip Newell. Our study focused on his book Sacred Earth, Sacred Soul. Another trip is planned for 2025, so come to this online session to learn about our previous trip and plans for the next one.
If you can't make this session, sign up here for trip updates.