HIU EVENTS
Joy Is Like the Rain/bow: Launching the MT Winter Chair
October 22, 2022
from 6:00 PM to 9:00 PM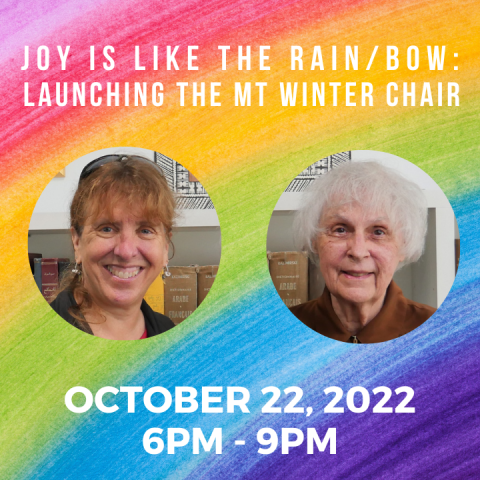 Come celebrate with us! Hartford International University announces a festive evening to toast and launch the newly endowed Miriam Therese Winter Chair of Transformative Leadership and Spirituality. We will honor Dr. MT Winter and her visionary witness and leadership and meet Dr. Lisa Dahill (its first holder) and her vision of spiritual leadership encompassing our largest wild relationality.
Come enjoy delicious food/drink, MT's music, and dessert + drumming. Welcome, one and all!
The evening's presentations will be livestreamed via our Facebook page and recorded for later viewing. 
Choose the ticket price you are most comfortable with, ranging from free to $150, or choose an optional donation of any amount. 
Before the launch event, please consider joining us for a workshop from 4 p.m. to 6 p.m.: Wild Spirituality: How Nature Invites Us into the Sacred.