May 31, 2022
from 6:30 PM to 8:30 PM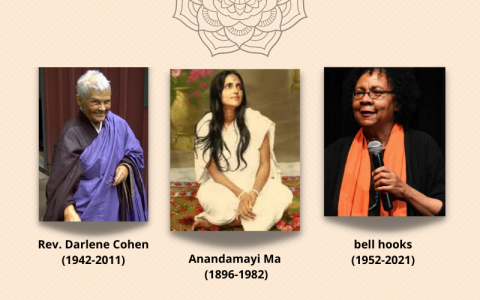 This online program is a collaboration with the Spiritual Life Center (West Hartford) that will host three sessions on Three Modern Women Mystics, one from each of these traditions: Buddhist, Hindu, and Africana.

The sessions will take place on consecutive Tuesdays: May 31, June 7, and June 14 from 6:30 to 8:30 PM.  On each evening a different mystic will be featured. All three of the presenters are practitioners in lineages influenced by the mystic about whom they will speak. The Three mystics are the Rev. Darlene Cohen (Zen Buddhist) Anandamayi Ma (Hindu) and bell hooks (Africanist and Feminist).  
To learn more about the presenters and to register click this link