HIU EVENTS
Transforming Interfaith Leadership Online
May 5, 2022
from 7:30 PM to 8:30 PM

How do we support interfaith cooperation on the Internet? Learn from scholars and practitioners working toward this crucial goal.
About this event
Let's all get better at using the Internet for good, promoting understanding across faiths and cultures.
To that end, the Rev. Paul Brandeis Raushenbush, Senior Advisor for Public Affairs and Innovation at Interfaith Youth Core, will talk about a new initiative called #Interfaith: Engaging Religious Diversity Online.
He will be joined by Dr. Celene Ibrahim, who has been piloting the program.
Moderating and offering his own insight will be Dr. Scott Thumma, Professor of Sociology and Director of HIU's Hartford Institute for Religion Research.
About Our Speakers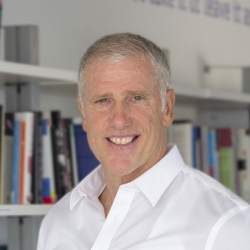 Rev. Paul Brandeis Raushenbush, Senior Advisor for Public Affairs and Innovation
Growing up in an interfaith family instilled in Paul an "interfaith heart," and he is committed to co-creating a world in which all people, no matter what belief or religious tradition, live with respect and dignity. At IFYC, Paul builds platforms that highlight the hopeful voices working in interfaith engagement in higher education, and also helps national journalists tell the story of interfaith America. Paul works to find ways of incorporating interfaith leadership training into online curricular and co-curricular offerings and looks at how digital technologies and hybrid learning are changing interfaith leadership. A pioneer in journalism that promotes interfaith voices in the public square, Paul was an editor at Beliefnet.com before founding and leading the religion section at HuffPost, which under his leadership grew to the largest interfaith religion site online. With a bachelor's degree in religion from Macalester College and a Master of Divinity from Union Theological Seminary, he has also served as associate dean of religious life at Princeton University, and as a denominational chaplain at Columbia University. He is an ordained American Baptist minister.

Dr. Celene Ibrahim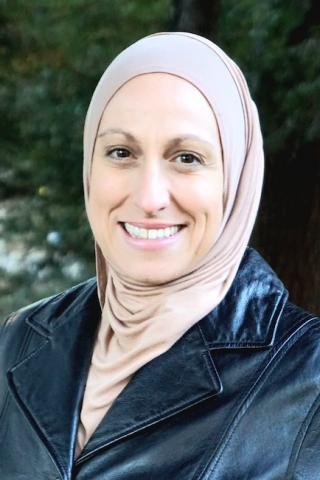 Dr. Celene Ibrahim is the author of Women and Gender in the Qur'an from Oxford University Press (2020), Islam and Monotheism from Cambridge University Press (forthcoming 2022), and dozens of academic articles. She is the editor of One Nation, Indivisible: Seeking Liberty and Justice from the Pulpit to the Streets from Wipf & Stock Publishers (2019).​
Dr. Ibrahim holds a doctorate in Arabic and Islamic Civilizations and a master's degree in Women's and Gender Studies and Near Eastern and Judaic Studies from Brandeis University, a Masters of Divinity from Harvard University, and a bachelor's degree with the highest honors from Princeton University.
She offers lectures, workshops, and seminars around the world as a trusted voice on issues of religion and civic engagement, spiritual care and chaplaincy, Islamic intellectual history, and women's studies.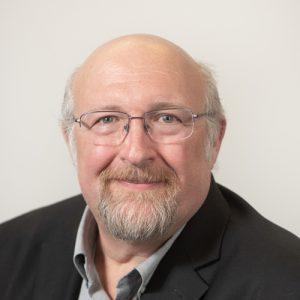 Dr. Scott Thumma
Dr. Scott Thumma is Professor of Sociology of Religion and director of the Hartford Institute for Religion Research at Hartford International University. He has published numerous research reports, website documents, articles, and chapters on religious life in addition to co-authoring three books, The Other 80 Percent, Beyond Megachurch Myths and Gay Religion. He has researched and written on megachurches, evangelicalism, gay religious life, the rise of nondenominationalism, and the changing religious landscape.
Dr. Thumma is the PI for a Lilly Endowment Thriving in Ministry grant and a large 5-year grant to study the impact of the pandemic on churches. He co-leads the Faith Communities Today national research project and has conducted 7 national studies of megachurches and 3 national studies of nondenominational churches.