HIU NEWS
Dr. Bilal Ansari Will Participate in Gathering of Prominent Scholars
January 20, 2022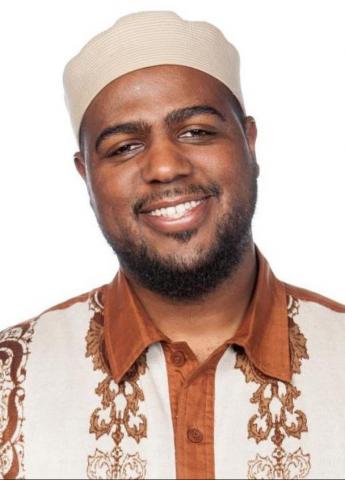 Dr. Bilal Ansari, Faculty Associate in Muslim Pastoral Theology and Director of the Islamic Chaplaincy Program, is among 12 prominent scholars who will participate in a two-day seminar on the topic, "God Talk: Divine Revelation and Communication" on Feb. 18 and 19.
The program is on UK time from 11 a.m. to 5 p.m. each day (6 a.m. to 12 p.m. EST).
The program will look at how "divine communication is about much more than God revealing Himself through prophets and scripture: God communicates Himself to us constantly and continuously, at all times, through prophets, scripture, and moreover, through the created world itself."
This seminar will accommodate 12 twenty-minute papers – with fifteen minutes Q&A for each paper.
Presenting Scholars include:
Dr. Safaruk Chowdhury – Cambridge Muslim College, UK
Dr. Ali-reza Bhojani - Al-Mahdi Institute &University of Birmingham, UK
Dr. Ismail Latif Hacinebioglu – Istanbul University, Turkey
Dr. Mehmet Ozalp – Charles Sturt University, Australia
Dr. Farhan Zaidi – University of Exeter, UK
Dr. Bilal Ansari – Hartford International University, USA
Dr. Feryal Salem – American Islamic College, USA
Dr. Timothy Gianotti – American Islamic College, USA
Jamie B. Turner – Ibn Haldun University, Turkey
Dr. Seyfeddin Kara – University of Toronto, Canada
Dr. Mahshid Turner – Durham University & International Foundation for Muslim Theology, UK
Dr. Colin P. Turner – International Foundation for Muslim Theology, UK