HIU NEWS
Dr. Lucinda Mosher Edits Major Interreligious Studies Volume
June 2, 2022
Image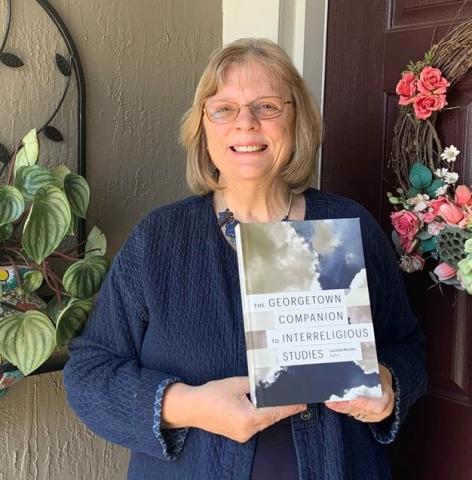 Dr. Lucinda Mosher, faculty associate in interreligious studies, is the editor of the just-released publication, The Georgetown Companion to Interreligious Studies, which is being celebrated as "the most comprehensive, representative, and interdisciplinary missive from the field to date."
In this book, Dr. Mosher brings together an international roster of fifty-four authors—among them, HIU professors Bilal Ansari, David Grafton, Hans Harmakaputra, Hossein Kamaly, Amy-Jill Levine, and Timur Yuskaev, plus HIU alumna Rachelle Elizabeth.
The Companion's fifty thought-provoking chapters provide diverse perspectives on the history, priorities, challenges, pedagogies, methodologies, and applications of this rapidly developing, inherently multidisciplinary academic field. "This volume," says Rabbi Jack Moline (Interfaith Alliance) will tell you how to think, rather than what to think."  
The book can be purchased on Amazon.com or through the Georgetown University Press website.
Congratulations, Lucinda!
Image