HIU NEWS
Dr. Lucinda Mosher Writes Introduction for Book on Planned Giving
October 26, 2022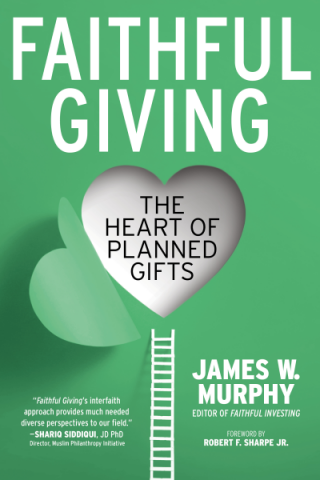 Dr. Lucinda Mosher has written the introduction for the book Faithful Giving: The Heart of Planned Gifts, an interfaith approach to planned giving for congregations and small religious charities.
Dr. Mosher's introduction is titled One Sustaining Religion-Community in America: A Glimpse through a Multireligious Lens.
The book's author is James W. Murphy. According to his author bio on Amazon.com, :Jim is Managing Program Director at the Episcopal Church Foundation where he oversees ECF's financial resource programs: planned giving, donor solutions, including ECF's Donor-Advised Fund program, and its new on-line fundraising resource hub ECF360. Active in ecumenical collaborations, he works with congregations, dioceses, and other Episcopal organizations to enhance and develop their programs and resources."
The book is described as "intentionally inclusive of Christian and other faith traditions by offering several case studies from a variety of Christian denominations and other religions, including Roman Catholic, Episcopal, Presbyterian, Lutheran, Baptist, Jewish, Muslim, Hindu, Sikh, and others." It's intended as a guide for encouraging congregations and religious entities that don't have expertise among staff or volunteers to seek impactful planned gifts.