HIU NEWS
Hartford Foundation Awards Grant for John Lewis Institute for Public Leadership
December 1, 2022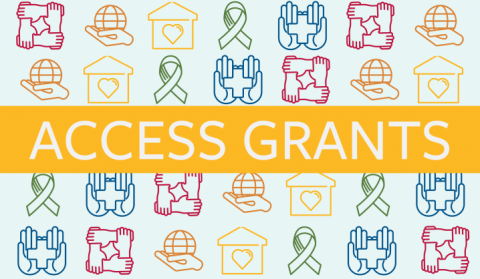 A grant of $38,027 has been awarded by the Hartford Foundation for Public Giving to help establish the John Lewis Institute for Public Leadership as part of the Howard Thurman Center for Justice and Transformational Ministry at Hartford International University (HIU).
"We're excited to be able to help good people get involved and get into 'good trouble,' as John Lewis used to say, by participating in democracy to make this nation a better place for all," said Bishop Dr. Benjamin K. Watts, Executive Minister of the Howard Thurman Center and a faculty member at Hartford International.
Hartford International University was one of 11 nonprofits receiving the foundation's Access Grants this fall. According to the Hartford Foundation, these grants "support nonprofits aligned with the foundation's strategic priorities to dismantle structural racism and increase social and economic mobility for Black and Latinx residents of Greater Hartford."
HIU's grant proposal for the John Lewis Institute for Public Leadership draws on an extensive network of Black church leaders who are alumni and faculty members of our 40-year-old Black Ministries Program. As proposed, the Institute will inspire, train, and guide marginalized Hartford residents in political activism. Its purpose is to dismantle structural racism by providing the tools to reconstruct a more just society.
The Institute will teach church activists how to run for elected office, motivate church members to participate in civic life, and enable Black and Latinx leaders to transform their communities into the engine for effective social change. The effort will be non-partisan.
The John Lewis Institute will begin with six Saturday programs and continue with ongoing support, follow-up meetings, and mentorships as appropriate. Participants will also audit the Black Ministry Program course on Faith and Public Ministry. More than 50 Hartford pastors, ministers and activists are expected to participate.
The proposal was put together with the help of numerous Hartford ministers, elected officials, activists, and community leaders, including:
• Archbishop LeRoy Bailey, senior pastor, the First Cathedral and Overseer of the International Bishops Conference USA
• Rev. Dr. Alvan Johnson, Pastor, Grant AME church
• Suzette DeBeatham-Brown, Bloomfield Town Councilor and ordained minister
• Rev. Dr. David L. Massey, Pastor, Hopewell Baptist Church
• Rev. Cleo Graham, Pastor, Faith Congregational Church
• Bishop Victor Rush, Senior Pastor at Ebenezer Temple and President of the New England District, United Holy Church of America, Inc.
The Hartford Foundation for Public Giving is the community foundation for Hartford and 28 surrounding towns. Through partnerships, the Foundation seeks to strengthen communities in Greater Hartford by putting philanthropy in action to dismantle structural racism and achieve equity in social and economic mobility. Made possible by the gifts of generous individuals, families and organizations, the Foundation has awarded grants of more than $894 million since its founding in 1925. For more information, visit www.hfpg.org or call 860-548-1888.