HIU NEWS
Hartford Institute for Religion Research Welcomes New Doctoral Research Fellow
June 21, 2022
The Hartford Institute for Religion Research (HIRR) at HIU is pleased to announce the addition of a new Doctoral Research Fellow.
Image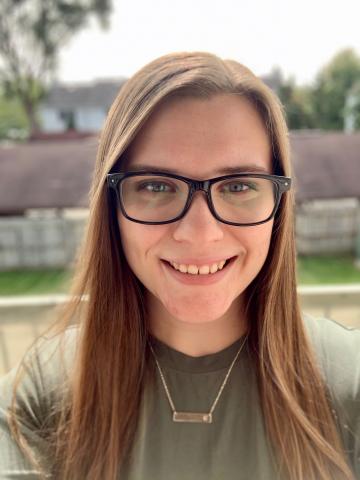 Charissa Mikoski comes to us from Indiana and joined the Hartford Institute for Religion Research (HIRR) team as a Doctoral Research Fellow. She provides quantitative data analysis for the Exploring the Pandemic Impact on Congregations (EPIC) project, as well as survey management.
She earned her Bachelor's Degree in Sociology at Westminster College, New Wilmington, PA., and a Master's Degree in Sociology from Purdue University West Lafayette, IN. Currently, Charissa is a Ph.D. candidate at Purdue University focusing on the sociology of religion. Her past research experiences include roles with the Pew Research Center, Presbyterian Church (USA), and The Confirmation Project.