HIU NEWS
HIU Launches 'Ambassadors' Program
May 11, 2022
Image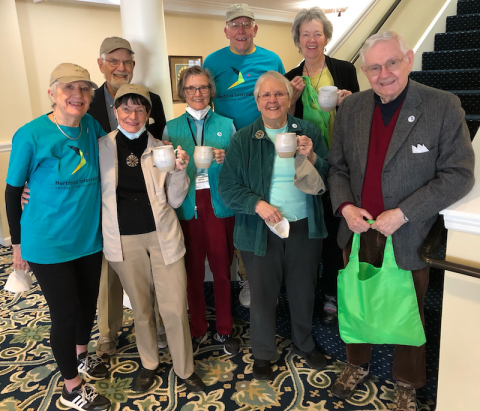 Hartford International University (HIU), by a vote of the Board of Trustees on May 9, has launched an "Ambassadors" program to help spread the school's message and advance its mission.
"I'm excited to work with this impressive group of individuals who are 'all in' as HIU's first Ambassadors!" said Katy O'Leary, Director of Executive and Professional Education and liaison to the Ambassadors. "Together we will build a program that benefits HIU and is personally meaningful to the Ambassadors."
Ambassadors serve as valued champions of Hartford International University by advancing its mission within their personal and professional networks, as well as the larger community. Ambassadors are nominated by the Governance Committee and voted in by the Board of Trustees to serve for an initial one-year term. Members in good standing are eligible for re-election to additional terms of up to three years each.
Ambassadors are knowledgeable about HIU – its history, mission, and strategies for achieving its mission – and stay informed about its work in the community. They share their affiliation and information about the work, mission, and needs of HIU among their networks in a variety of ways.
HIU will no longer have "Corporators," who were responsible for electing Trustees to the Board.
HIU's Ambassadors are:
Ralph Edgar Ahlberg
Saud Anwar
Mohammad Saleem Bajwa
John Arthur Berman
Courtney B. Bourns
David Brandwein
Harold C. Buckingham Jr.
Gordon Scott Cady
Sajjad B. Chowdhry
Joseph Colletti
William J. Cronin Jr.
Julie P. Fewster
Shawn R. Fisher
James P. Friedman
Harriet H. Gardner
Wendy M. Haller
Alyce F. Hild
Robert B. Hoffman Sr.
Molly F. James
Molly O'Neill Louden
Hugh McLean
Kate McLean
Jonathan Rosenbaum
Pilar R. Schmidt
John L. Selders Jr.
Joseph M. Tobin Jr.
Eliot "Bang" P. Williams