HIU NEWS
HIU Mourns the Passing of Ambassador Harold C. Buckingham Jr.
June 13, 2022
Image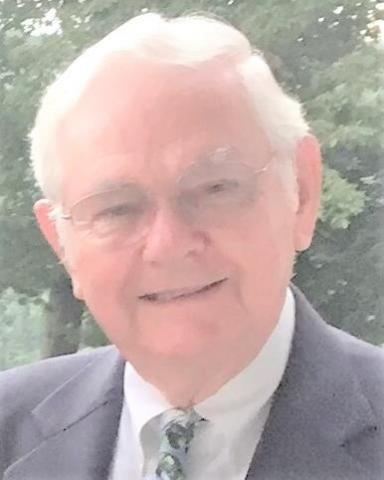 Harold (Hal) Buckingham Jr., who served as an Ambassador at Hartford International University, passed on June 5, 2022, at age 91.
Born on Nov. 3, 1930, in Wilkes-Barre, PA, Harold graduated from Wesleyan University, Middletown, CT, and University of Virginia Law School, Charlottesville, VA. According to his obituary, he served in the Korean conflict from 1952 to 1954 in the 24th Infantry Division, 34th Regiment. Also, Harold practiced law for over 50 years at Day, Berry & Howard, LLP (now Day Pitney) in Hartford, CT. An active member of his community, Harold supported various educational institutions and mentored and contributed to numerous charitable and civic organizations.
His three children survive him, Margaret L. Buckingham, of Dover, NH, Harold C. Buckingham, III, of Marlborough, MA, and Janet C. Buckingham, of Ballston Lake, NY, and his six grandchildren, Brian Eller (Kelley), Ashley Eller, Timothy Buckingham, Matthew Buckingham (Candace), Courtney Round and Shannon Round. He is also survived by a special "surrogate" granddaughter, Anne Kabagambe, of Uganda and Washington, DC. Harold was predeceased by his wife, Joyce Chesebro Buckingham.
There will be a memorial service for Harold at Center Church, 675 Main Street, Hartford (across from the Wadsworth Atheneum) at 11 a.m. on Saturday, July 23, 2022. 
For those wishing to greet the family, calling hours will be held at Sheehan-Hilborn-Breen Funeral Home, 1084 New Britain Ave., West Hartford, on Thursday, July 21, from 6 p.m. to 8 p.m. and Friday, July 22, from 2 p.m. to 4 p.m. Online condolences may be made here.
For those who wish to remember Harold in a special way, in lieu of flowers, contributions are suggested to either:
1636 Heritage Partnership, Inc., 60 Gold Street, Hartford, CT 06103, dedicated to restoring and preserving Hartford's third oldest surviving building, the 1807 Meeting House of Center Church, Hartford. 
Wyoming Seminary College Preparatory School, Alumni and Development Office, 201 North Sprague Avenue, Kingston, PA 18704.