HIU NEWS
HIU Welcomes New Registrar and Associate Director of Financial Aid
September 6, 2022
Image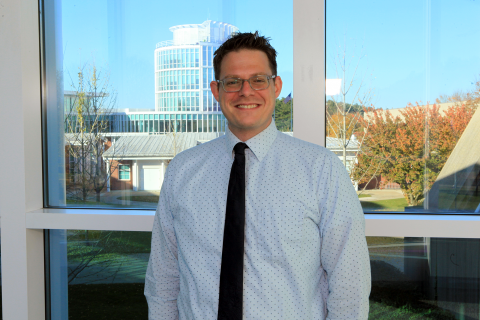 HIU is pleased to welcome Benjamin Breault as the new Registrar and Associate Director of Financial Aid.
Benjamin comes to us from Columbia, CT. His previous workplace was Manchester Community College (MCC), where he served for 14 years. He had several roles at MCC, including Adjunct Instructor, Enrollment Services Coordinator, Interim Associate Director of Financial Aid, and most recently, Program Coordinator of Gaining Early Awareness and Readiness for Undergraduate Programs (GEAR UP). In this federal seven-year grant program, he supported student success and access to higher education in a partnership between MCC and East Hartford Public Schools.
He is pursuing an Ed.D. in Higher Education Leadership and Innovation from Wilmington University in Delaware and holds a MA in English from Trinity College.
He has received various honors and awards, including the NISOD Excellence Award and the Paul Smith Distinguished Master's Thesis Award from Trinity College. Also, Benjamin has participated in several conferences and is dedicated to community service.
His vast experience in student affairs and enrollment management, academic affairs, and financial aid will significantly benefit the Registrar's Office. 
 Welcome, Benjamin!