HIU NEWS
Kalia Kellogg Welcomed as Director of Recruitment and Enrollment Management
March 24, 2022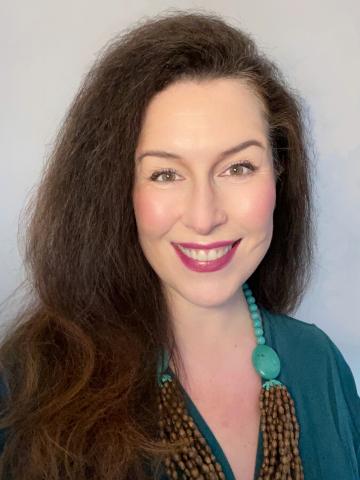 Hartford International University is thrilled to welcome Kalia Kellogg as Director of Recruitment and Enrollment Management.
"I am delighted to welcome Kalia to HIU and to our Enrollment Services team," Chief Academic Officer David D. Grafton said. "She brings a wealth of knowledge and skill to the task of recruitment and retention of students. Her energy and excitement for the mission of HIU has already been palpable."
Kalia comes to us from Collinsville, CT, and since 2017 has served at Northwestern Connecticut Community College, recently as the Director of Enrollment Management. Prior to that, she served for 10 years at Trinity College as Assistant and then Associate Director of Admissions. She also serves in the music ministry at Asylum Hill Congregational Church in Hartford as a section leader/soloist. 
With more than 20 years of college admissions experience, Kalia has overseen many successful recruitment efforts. She holds a Master of Music degree from the University of Illinois and a bachelor's degree from Northern Arizona University.
As a child, she lived in Thailand and performed in Germany as a graduate student. With a multicultural background, Kalia embraces the diversity and interfaith dialogue that are hallmarks of HIU.
"It is an honor to join the team at HIU," Kalia said. "My journey here was unexpected but as I learned about the recent rebranding, discovered more about the programs and the rich history, and connected with the welcoming staff and students at HIU, my excitement to be a part of this mission made my choice clear. This is what I hope to provide to prospective students—a fresh understanding of the unique qualities of HIU that inspire them to step boldly into new horizons."