HIU NEWS
The Rev. Dr. Chris Antal '17 Publishes Research on Moral Injury
January 28, 2021
The Rev. Dr. Chris Antal, D.Min. '17, is among a group of authors publishing research on moral injuries sustained by veterans. The research, published in the Journal of Traumatic Stress, is based on a pilot study co-facilitated by the Rev. Dr. Antal, who is a Veterans Affairs chaplain.
Image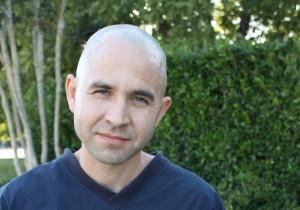 This research had its origins in the Rev. Dr. Antal's Doctor of Ministry project. Since then, he has done extensive work in the area of moral injury, which the study defines as "an experience of betrayal or transgression of moral values."
According to the article's abstract, this pilot study was "designed to reduce distress and improve functioning in individuals with histories of morally injurious experiences from military service. The intervention included a ceremony in which participants shared testimonies of their moral injury with the general public."
Co-authors include David P. Cenkner, Peter D. Yeomans, and J. Cobb Scott.
Congratulations, Chris!