HIU NEWS
Sarah Brown Hired as Project Director for Grant to Study COVID Impact
March 2, 2021
Hartford Seminary and the Hartford Institute for Religion Research welcome Sarah Brown as the project director for the new Lilly Endowment funded project, Exploring the Pandemic Impact on Congregations (EPIC): Innovation Amidst and Beyond COVID-19.
Image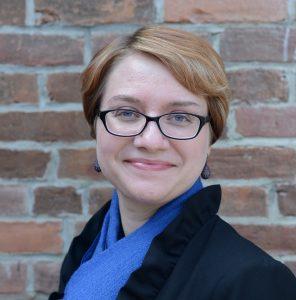 EPIC aims to study the impact the COVID-19 pandemic has had, and will have, on U.S. congregations.
Brown, who holds a Certificate in Nonprofit Management from the University of Illinois at Chicago, will manage the daily activities of the grant and research team and coordinate the communication and evaluation of the overall project.
She is the Executive Director of the interfaith research initiative, Faith Communities Today, and serves as the Community Outreach and Special Projects Consultant to the Vermont Ethics Network.
Brown has extensive experience working with congregations and faith communities in an interfaith context. In addition to nonprofit management, project management and administrative roles, she has served as a contract consultant to the Center for Congregations, as editor of the Congregational Resource Guide (CRG), website manager for Economic Challenges Facing Indiana Pastors and an event consultant with the National Initiative to Address Economic Challenges Facing Pastoral Leaders.
Brown said she is honored to be leading the operational side of the EPIC project.
"While many organizations and scholars will no doubt be assessing the effect of the pandemic on congregations for years to come, I am energized by the fact that our EPIC project will bring together a broad coalition of partners from across the U.S. to conduct much of this research collectively," she said. "In particular, it will be fascinating to see whether the current innovations and adaptations that congregations have been forced to make as a result of COVID-19 result in lasting changes to the American religious landscape. I look forward to managing the many moving parts throughout this evolving study."
Principal investigator of the project and Director of the Hartford Institute for Religion Research, Scott Thumma said when he learned funding for the grant was certain, Brown was the first person he knew he had to hire.
"Having worked with her on the Faith Communities Today project, I knew she was the perfect person to manage the many disparate pieces of this massive and complex project. I'm overjoyed that she agreed to come along for the ride," he said. "It will be a much smoother ride with her steering this ship."
Welcome, Sarah!