Bilal W. Ansari
Faculty Associate in Muslim Pastoral Theology, Co-Director of MA in Chaplaincy, Director of Islamic Chaplaincy program
Email: bansari@hartfordinternational.edu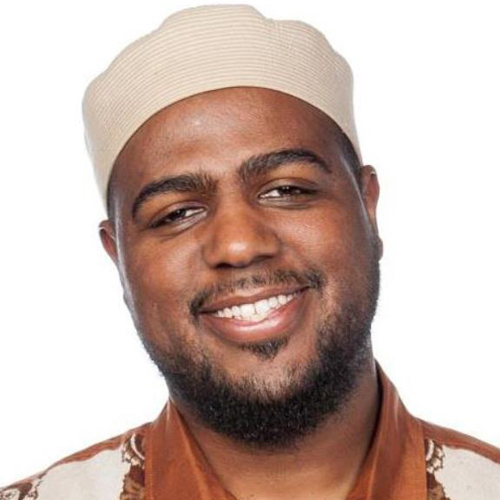 Biography
Imam Dr. Bilal W. Ansari is a 2011 graduate of Hartford International University where he completed his M.Div equivalency and a 2019 graduate of Pacific School of Religion where he received the Doctor of Ministry degree with distinction upon submission of the dissertation entitled, "Shepherding as Islamic Pastoral Theology: Case Studies in American Muslim Chaplaincy."
Dr. Ansari began his chaplaincy experience on two military bases in San Diego, California volunteering from 1994 to 1997. Dr. Ansari then began working as a professional correctional chaplain for the State of Connecticut in 1997 until 2009 and Federal Bureau of Prisons from 2009 to 2011.
Dr. Ansari did his clinical pastoral education at St. Francis Hospital then served on its Professional Advisory Committee and the University of California San Francisco Advisory Committee between 2009-2016. Dr. Ansari was the first Muslim chaplain at Williams College and Assistant Director of the Center of Learning in Action. Dr. Ansari served as Dean of Student Services and Director of Student Life while Zaytuna College was going through initial accreditation.
Dr. Ansari is Assistant Vice President for Campus Engagement at Williams College, Director of Islamic Chaplaincy at Hartford International University, Co-Director of the MA in Chaplaincy, and Faculty Associate in Muslim Pastoral Theology. Dr. Ansari believes in the notion of shepherding as a Muslim form of institutional leadership. His scholarship and activism includes serving on the Institute of Muslim Mental Health, Professional Advisory Committee and work in the field of Diversity Equity and Inclusion.
Dr. Ansari offers courses in the following areas: Islamic Law, Contemporary Islamic Ethics, Prison Ministry, Muslim Pastoral Theology and Islamic Spirituality
Background 
D.Min (Pacific School of Religion)
G.C. (Hartford International University)
M.A. (Hartford International University)
B.S. (Springfield College)
Areas of Study
Arts of Ministry
Contemporary Islamic Ethics
Institutional Leadership
Islamic Law
Muslim Pastoral Theology
Spirituality