HIU EVENTS
Presence of Christian Missionaries in 16th - 17th Century Persia
April 8, 2022
from 12:00 PM to 1:30 PM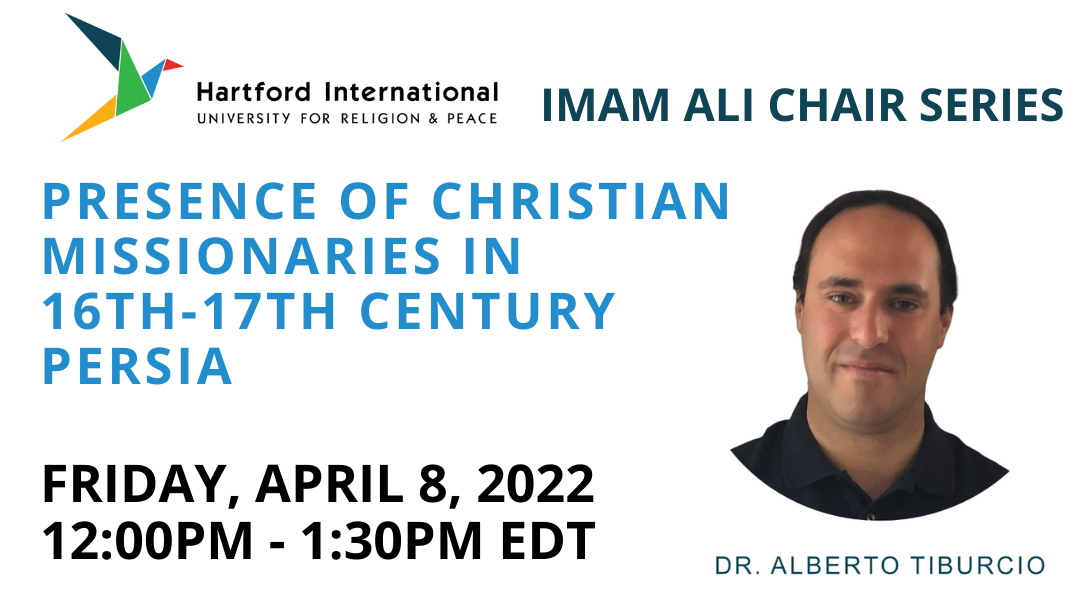 Join Dr. Alberto Tiburcio in his research on the presence of Christian missionaries in 16th - 17th century Persia.
Dr. Alberto Tiburcio obtained his Ph.D. in Islamic Studies from McGill University in 2015. He worked as postdoctoral researcher at the University of Marburg (Germany) and at the Max Planck Institute for the History of Science in Berlin. He is currently Guest Professor of Iranian Studies at the Ludwig Maximilian University of Munich.
Dr. Tiburcio's research has focused mainly on interreligious relations, Iranian intellectual history in the early modern period, and Shi'a intellectual history. His current project revolves around the intersections between inter-sectarian (Sunni-Shi'a) disputations and the translation of Shi'a knowledge from Arabic into Persian in Safavid Iran and Mughal India. Muslim-Christian Polemics in Safavid Iran (Edinburgh University Press, 2020; paperback edition 2022) is his first book.
Dr. Hossein Kamaly, holder of the Imam Ali Chair for Shi'a Studies and Dialogue among Islamic Legal Schools, will moderate the event.