October 6, 2022
from 10:00 AM to 11:00 AM

Image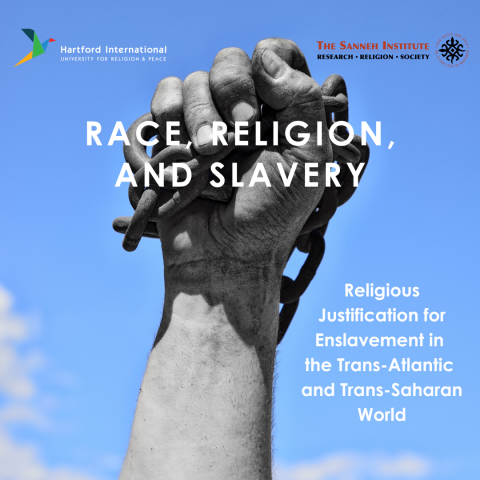 Join us in this co-sponsored event as we look at religious justifications for enslavement in the trans-Atlantic and trans-Saharan world.
About this event
The eighteenth century saw an unprecedented rise in the number of persons enslaved, transported, and sold in the Americas, North Africa, and the Middle East. The rise of West African empires and the creation of Spanish, Dutch and British colonies in the Americas created a context for empires to compete for and exploit enslaved African bodies. Western Christians justified slavery through their application of the "Hamitic curse'" from Genesis in the Bible.
Some Muslim jurists appealed to same "curse" and to various passages in the Qur'an. This webinar will examine Muslim and Christian religious justification for enslavement during this period and explore the lessons that might be learned from a multifaceted and complex view of Christian-Muslim relations and slavery.
Moderator: Dr. David D. Grafton, Macdonald Center, HIU
Panelists include:
Dr. John Azumah, The Sanneh Institute
Dr. Benjamin Twagira, Williams College
Dr. Bilal Ansari, Macdonald Center, HIU