HIU EVENTS
Series: Three Views of the Divine Feminine
March 11, 2023 - 10:00 AM
to March 26, 2023 - 2:00 PM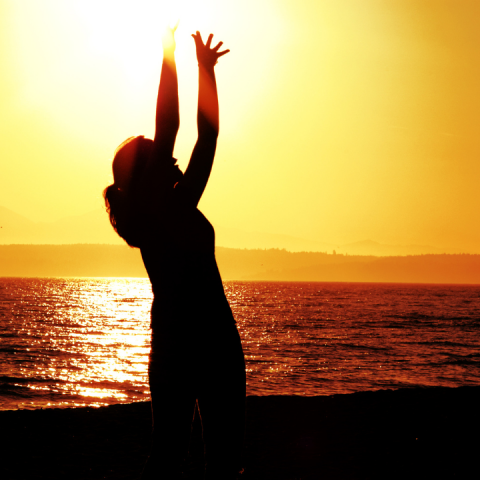 Working in collaboration, the Center for Transformative Spirituality (at Hartford International University for Religion and Peace) and the Spiritual Life Center (West Hartford) will host a three-session program on The Divine Feminine viewed from three spiritual traditions: Muslim, Hindu, and Jewish.  The dates and times for each program are as follows:
On Saturday, Feb. 18, 2023, from 10 a.m. to noon, Dr. Rose Aslan will lead a session on An Islamic View of the Divine Feminine.
 
On Saturday, March 11, 2023, from 10 a.m. to noon, Dr. Preeta Banerjee will lead a session on The Dark Mother Viewed from Hindu, Nature-based, and Eco-Womanist Perspectives
 
On Sunday, March 26, 2023, from 2 p.m. to 4 p.m., Rabbi Andrea Cohen-Kiener will lead a session on A Jewish View of the Divine Feminine
Participants from all backgrounds are welcome to all three sessions.  See below for more information on these events and the presenters and to register for one or more of the events.

Exploring Approaches to the Divine Feminine in Islam with Dr. Rose Aslan

This talk will take an embodied approach to understanding the divine feminine in Islam. This concept is rooted within the Islamic tradition, although it is often ignored or overlooked by most Muslim scholars.  Dr. Aslan draws upon Islamic sources such as the Qur'an and Hadith, along with years of studying Islamic scholarly texts alongside her studies of and in Muslim societies and cultures. She combines this with her lived experience as a Muslim woman and her extensive work with Muslim women as a life coach and community organizer. Dr. Aslan bridges the divide between scholars who examine the topic from an academic lens with teachers and leaders who approach it from a spiritual lens.

A Hindu and Eco-Womanist View with Dr. Preeta Banerjee

Learning to honor the Dark Mother in our lives is a practice of the Hindu tradition, especially those (Shakhtas) who worship Shakti, the primordial cosmic forces of creation. Embracing the form of the Dark Mother assists us in tending to what is most present in today's unprecedented times -- including grief, trauma, and reimagination. In addition to the Shakta point of view, we find the Dark Mother in the work of Alice Walker who defined Womanism in 1983 in her book "In Search of Our Mothers' Gardens: Womanist Prose." Eco-womanism honors the black woman's experience, in particular, that of the Dark Mother. What ties these perspectives together is the embodied exploration of the Divine in Nature-based traditions that call her Bhumi, Gaia, Panchamama, Mother Earth -- including understanding the elements within us through meditation. 

A Jewish View with Rabbi Andrea Cohen-Kiener

Rabbi Andrea Cohen-Kiener will explore with us the nature and imagery of the divine feminine in the Jewish tradition – from the earliest biblical texts through rabbinic and mystical thought and the current influence of modern spiritualism and feminism.  Far from theoretical, the dynamics of the gender continuum infuse how we understand ourselves and our place in the unfolding of creation. The program will include time for an informational overview of this topic as well as time for an "inner-view" via contemplation and discussion.
To register for all three views: Islamic, Hindu, and Jewish, click here

To register for the Islamic View separately on February 18

To register for the Hindu View separately on March 11

To register for the Jewish View separately on March 26
The Presenters

Dr. Rose Aslan (Saturday, Feb. 18, 10 a.m. to noon)
Dr. Rose Aslan is a transformational life coach based in Istanbul. In 2022, she left her position as a tenured associate professor of global Islam at California Lutheran University. She previously taught and researched in the theoretical field of religious and Islamic studies. Her research interests have included sacred space, material culture, ritual, and pilgrimage in medieval and contemporary Islamicate contexts. She now considers herself practicing applied religious and Islamic studies in the context of coaching and community organizing. Dr. Aslan has been living in Istanbul, Turkey, for the past two years with her 9-year-old son and two cats.




Dr Preeta Banerjee (Saturday, March 11, 10 AM to noon)
Dr. Preeta Banerjee, Ph.D., is the Hindu Chaplain at Tufts University and a spiritual companion who draws on a broad and deep range of experience, having spent over 20 years in academia, coaching and consulting as an advocate, educator, researcher, and author. Her passion lies in creating brave spaces at the intersection of contemplation, activism, and healing and deepening in interreligious manyness, from a lens rooted in bhakti, gyan, karma, and raj yog. She is a founding board member of the North American Hindu Chaplains Association; Vice Chair of the Mystic Soul Project; and Advisory Council member of the Spiritual Directors of Color Network. She has a Ph.D. in Strategic Management from the Wharton School and has recently completed her Graduate Certificate in Interreligious Studies at Hartford International University for Religion and Peace.

Rabbi Andrea Cohen-Kiener (Sunday, March 26, 2 - 4 PM)                                                 
Rabbi Andrea Cohen-Kiener was ordained by the Alliance for Jewish Renewal in 2000 and is the founding rabbi of the Jewish Renewal congregation in West Hartford. She is also currently serving as the spiritual leader of Temple Israel in Greenfield MA. Among the first generation of women allowed to train for the rabbinate, Andrea has been a thought leader in Jewish feminism for her entire career. She is honored to be the translator of Conscious Community: A Guide to Inner Work, written by the Hassidic master (Jewish mystical teacher) Rabbi Kalanymous Shapira.