January 13, 2022
from 6:30 PM to 8:30 PM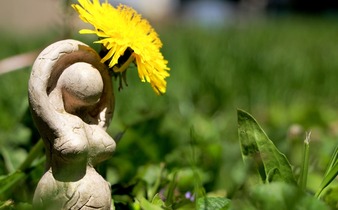 Working in collaboration, the Spiritual Life Center and Hartford International University for Religion and Peace will host a three-session program on "Three Modern Mystical Women," one from each of the Abrahamic religious traditions (Jewish, Christian, and Muslim). 

The sessions will take place on three consecutive Thursdays of January 2022 (1/13, 1/20, 1/27) from 6:30 to 8:30 PM.  On each evening a different mystic will be discussed by a presenter connected with the mystic's religious tradition. The Three mystics are Rabbi Shefa Gold (Jewish), Evelyn Underhill (Christian), and Annemarie Schimmel (Muslim).  Register below for individual sessions or the series of all three sessions.  

Each session will provide some background on mysticism in the mystic's tradition, share information on the mystic, and show how her life invites each of us to a deeper relationship with the Divine. After the presentation there will be time for questions and answers and a breakout session where participants can discuss what they are learning. 
Session offering is $80.00 with an alternate option of $35.00.