HIU NEWS
Annie Smith '21 Starts Her Days With Empathy
March 8, 2023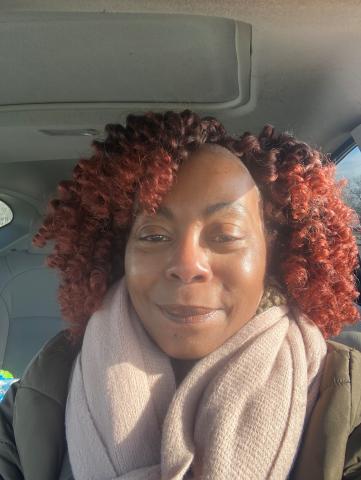 As a Licensed Clinical Social Worker (LCSW), Annie Smith '21 always starts her day with empathy.
"A person can sense if you are not being authentic," Annie said. "And if you are not being authentic, this can create a huge obstacle in terms of meeting that person where they are at in their journey."
Annie meets with people between the ages of 10 and 64. She must have cultural competence, for which she seeks to remain current on different religious and cultural perspectives. "It is important because you want to be aware of differences, but you also want to be respectful of them," she said. 
Part of her formation was in HIU's MA in Religious Studies, from which she graduated in 2021. Her experience with different faiths and cultures during her MA program is helpful daily at Anthem Blue Cross Blue Shield, where she has been working for 15 years.
For 13 of those years, she worked as a Behavioral Health Case Manager in the Behavioral Health Utilization Department, overseeing the treatment of clients with mental health or substance abuse disorders.
Now she is a Behavioral Health Case Manager in the Suicide Prevention Program.
Annie was a candy striper (hospital volunteer) during high school. Helping nurses introduced her to the field of human services. She loved that experience; later, she became a social worker.
Annie leaves a takeaway:
"If you or someone you know is in a crisis, please reach out to the  988 number (Suicide and Crisis Lifeline), and you can get someone instantly."
Thank you, Annie!