HIU NEWS
Dr. Scott Thumma Chosen to Give Prestigious Yale Lecture
July 27, 2022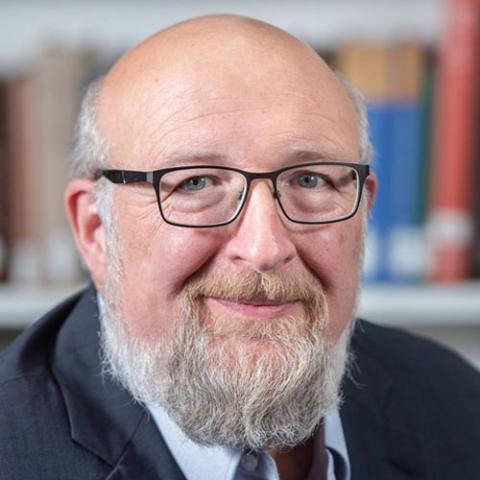 Dr. Scott Thumma, Professor of Sociology of Religion and Director of the Hartford Institute for Religion Research, has been chosen to give the Ensign Lecture at Yale University.
The Loring Sabin Ensign Lectureship in Contemporary Interpretation of Religious Issues was founded in 1994 by church members and other friends to honor Loring S. Ensign, M.Div. 1951, for his twenty-five years of service as pastor of the Southport Congregational Church (Connecticut).
The lecture will take place at 5:30 p.m., Wednesday, Oct. 12, at Niebuhr Hall on the Yale campus.
Dr. Thumma, who is the principal investigator of a major 5-year study about the impact of the pandemic on U.S. churches, joins a long list of prominent scholars chosen to give the Ensign Lecture.
They are:
2021-2022        Phil Gorski (10/4/22)
2019-2020        Monica Toft (10/16/19)
2018-2019        Melissa Rogers 10/18/18
2015-2016        Shaun Casey (2016)
2014-2015        Christian Smith (2014)
2013-2014         Tanya Lührmann (11/14/13)
2012-2013         Judith Plaskow (10/16/13)
2011-2012         Jose Casanova (2/21/12)
2010-2011         Eboo Patel  (3/22/11)
2009-2010         Mark Jordan (10/27/09)
2008-2009         Mary McClentoch Fulkerson (9/23/08)
2006-2007/2007-2008 Charles Taylor (accepted then declined)
2004-2005         Don Cupitt (2/28/05)
2003-2004         Nancy Ammerman (10/14/03)
2002-2003         Avery Cardinal Dulles (9/23/03)
2001-2002         Margaret Farley (10/4/01)
2000-2001         Marie M. Fortune (10/13/00)
1999-2000         William Julius Wilson (declined) – 10/1993
1998-1999         Jean B. Ehlstain (10/15/98)
1997-1998         Sr. Helen Prejean (10/15/97)
1996-1997         Mercy Amba Oduyoye (10/7/96)
1995-1996         William F. May (10/9/95)