HIU NEWS
Hartford Seminary, Zaytuna College Renew Accelerated Program Agreement
October 8, 2021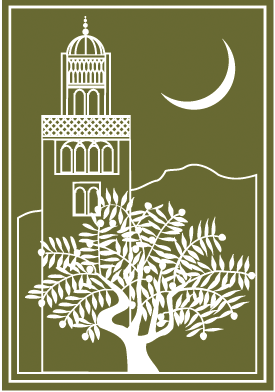 Hartford Seminary and Zaytuna College are pleased to announce the renewal of an agreement for an accelerated BA/MA Program offering Islamic Studies.
This partnership creates a unique and fast-tracked pathway for students to earn a Bachelor of Arts degree from Zaytuna College and a Master of Arts in Interreligious Studies (MAIRS) degree with a specialization in Islamic Studies from Hartford Seminary.
As part of the renewed agreement, Zaytuna College graduates may transfer up to 12 credits of upper division courses in Islamic Studies to fulfill the Foundational Fields area requirement of the MAIRS degree. Students will then complete 24 credits of course work at Hartford Seminary, which includes a Master's thesis or project to satisfy all of the requirements for the MA.
"When we established our new Master of Arts in Interreligious Studies this year it made sense to revisit this agreement with Zaytuna College with our new program in mind," said Dr. David D. Grafton, Academic Dean at Hartford Seminary. "What is wonderful about this new agreement is that it builds upon the best of both institutions. We recognize the important education that students receive in classical Islamic Studies at Zaytuna. We are then able to offer the assets of Hartford Seminary's focus on the contemporary embodiment of Islam in many multifaith contexts, especially here in the United States. We hope this partnership will benefit many students."
Dr. Omar Qureshi, Provost of Zaytuna, agreed.
"Zaytuna College is delighted to partner with the Hartford Seminary to continue its decades-long leadership in including a Muslim perspective in the graduate education of religious leaders. Graduates of this accelerated BA/MA program will be well versed in both the Islamic scholarly tradition and the critical ideas and cultural currents shaping modern society, well-equipped to offer vital direction to the communities they will serve. This is a wonderful example of institutional collaboration to achieving our common goals."
For further information please go to: https://www.hartsem.edu/academics/degree-programs/ma-in-interreligious-studies/.