HIU NEWS
HIU Welcomes Dr. Janet F. Fuller as Chaplaincy Program Co-Director
June 7, 2023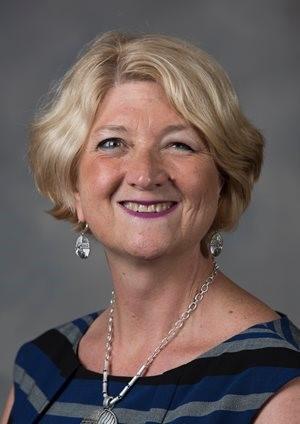 Dr. Janet F. Fuller, who has extensive experience as a chaplain and an educator of chaplains, will be the new Co-Director of the Master of Arts in Chaplaincy (MAC) program, joining Co-Director Dr. Bilal Ansari. Her official duties will begin July 1.
"Rev. Dr. Fuller is an icon in the field of chaplaincy," President Joel N. Lohr said. "In my view, Dr. Fuller is our country's leading university chaplain—perhaps the most important university chaplain in the western world. She is not only the country's longest serving university chaplain, but recently served a second term as president of the National Association of College and University Chaplains (NACUC) and initiated a merger with another professional chaplains organization. As a former member of NACUC, I can say that Jan is revered, deeply respected, and understood to be a true pioneer in multifaith chaplaincy, something that stems from her own experience growing up in a Muslim majority country as a Christian, and her deep love of both communities. That she is joining our already highly esteemed faculty sends another strong message that HIU's faculty is second to none."
Dr. Fuller joins HIU with a deep understanding of religious and cultural diversity. From an early age, she experienced being a minority while growing up in Lebanon and Jordan with her missionary parents. "Being a minority drew me, instinctively, to minorities in the U.S., upon my return," she said. 
She earned her bachelor's in English and French from Hollins College, her M.Div. from Yale University Divinity School, and a Doctor of Ministry from Wesley School of Theology. 
In her undergraduate years, she learned from a chaplain that faith and intellect serve each other and create wholeness. After that, it became clear that ministry in higher education was where she wanted to serve. 
The attacks of 9/11 challenged her career as a chaplain to give attention to non-Christian, religiously fluid, and secular students—and to focus on building a multifaith and interreligious community. "Interfaith relationships and experiences act like mirrors in our lives, inviting us to deepen our understanding and commitments, inviting us to more worthy questions," she said. 
Dr. Fuller has served 40 years as chaplain to three higher education institutions: Yale University, Hollins College, and Elon University. In coming to HIU, she assumes a role established by Dr. Lucinda Mosher, who co-directed the MAC for the past two years. "It is such a pleasure to welcome Jan Fuller as a colleague," Dr. Mosher says. "I am confident that all of us at HIU will benefit greatly, not only from the depth of knowledge and experience she brings to our chaplaincy program, but also from her enthusiasm, her compassionate spirit, and her graciousness."
Learn more about the MA in Chaplaincy at this link.