HIU NEWS
MAP Alumni Collaborate for Peacebuilding
August 11, 2022
Image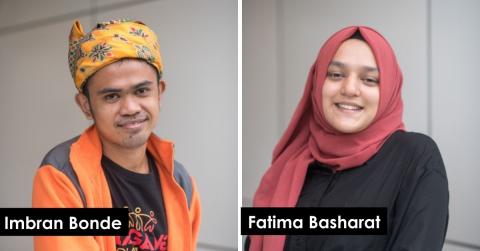 Back in 2020, MAP alum Imbran Bonde '22 founded Rodo nDaya, a library for his community in Poso, Indonesia on Sulawesi. He had the belief that there was a correlation between children learning about the world through literature and reducing conflict in an area known for violence between Muslims and Christians.
Imbran's efforts to help Poso overcome its violent past evolved upon completing the MAP program earlier this year. He made Rodo nDaya a relational space, which is a place where people who are from different backgrounds develop a transcendent relationship.
"After the conflict, society tends to live in segregation and suspicion of each other," he said. "This is what prompted me to create a space of encounter, to reduce mutual suspicion."
Imbran also said that when he came into the MAP program, his scope of work was limited to the Christian community. But socializing and having deep discussions with Muslim friends through the program changed his outlook on life and other religions. He also became a good listener in the process and gained the confidence to go on with his peacebuilding initiative.  
Recently, Imbran began a class for Christian and Muslim kids and has been collaborating with fellow MAP alum Fatima Basharat '22 to talk with the Christian children about Islam.
"I know that it is really hard to do what he is doing and not many people might understand him or appreciate him or any other MAP student for that matter." Fatima said. "I think we are the support system for each other." Both are setting a strong interfaith friendship model for the kids at Rodo nDaya.
There are early signs of change at the community library. Muslim and Christian kids between the ages of 6 and 15 are beginning to develop a friendship. Fatima feels blessed to be a part of this project. In Fatima's words, "healthy interaction is really important and the world would witness the beauty of this deed. Those kids are the future of Indonesia."
She added, "We have a saying in Urdu that translates as, little drops of water make a mighty ocean."
Imbran is also planning a Reflective Structured Dialogue to address post-conflict segregation between Christians and Muslims and has begun to collaborate with the government library system.