HIU NEWS
Peacebuilding Funds Sought to Honor Eliot 'Bang' Williams
January 18, 2023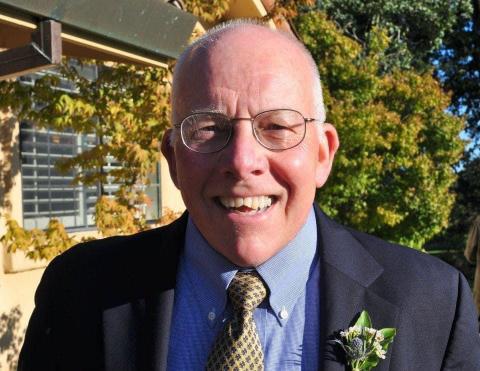 Eliot "Bang" Williams, who passed away in October, devoted his life to many causes. We at Hartford International University are deeply honored that he served for years as a Trustee and Ambassador.
Inspired by his experiences abroad in countries such as South Africa, Haiti, India and others, Bang developed a deep appreciation of other cultures, traditions, and faiths. This appreciation also led him to serve on the board of the Plowshares Institute, an organization that worked as an agent for change around the world for over 30 years and provided the foundation for HIU's Master of Arts in International Peacebuilding (MAP).
To honor our friend Bang and his lifelong commitment to peace, consider making a gift to support MAP. Know that Sue Williams, Bang's widow, is quite pleased about this effort, as it validates so many things Bang cared deeply about.
Now in its second year, MAP is a one-year, 36-credit professional master's degree program where students develop interreligious literacy and acquire constructive peacebuilding skills. Standard course work is supplemented by experiential learning through field service in Hartford. These religiously diverse international students ultimately return to their home countries to apply their knowledge and work for peace.  
With your help, we aim to raise $50,000, in honor of Bang, which is the cost of one student's participation in MAP. Your donation will help provide tuition, travel, housing, and living expenses for the duration of their degree program.
Our friend Bang had a vision for a world with more peace and understanding, a vision which he shared with everyone he encountered. Please join us in honoring this vision with a gift to Hartford International University today in memory of Bang Williams. Donations can also be made online at hartfordInternational.edu/give. Please direct your gift to the Master of Arts in International Peacebuilding in memory of our friend, Eliot "Bang" Williams.