HIU NEWS
Services Set for Nov. 19 for Ambassador Eliot 'Bang' Williams
November 14, 2022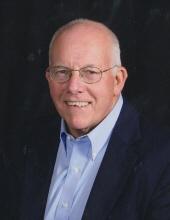 A Celebration of Life will be held for HIU Ambassador and former Trustee Eliot "Bang" Williams on Saturday, Nov. 19, at 11 a.m. at The First Church in Windsor.
The Church is at 107 Palisado Ave., Windsor, CT 06095.
For the complete obituary, please visit this link.
For HIU's tribute to Bang, please click here.