Named after a national icon who promoted the idea that out of religious faith emerges social responsibility, the Howard Thurman Center expands our efforts to create social change by empowering change agents who can become effective advocates for their own communities. The Center, launched in 2022, is the home of the Black Ministries Program (BMP), which began in 1982.
HTC will work both within its cultural community and beyond it to:  
Bring together like-minded individuals to learn both from sacred text and secular techniques for building partnerships to better society at large 

Address the social, intellectual, spiritual, and economic development of all people and meet the community's needs  

Provide academic preparation of participants for service to the community and to participate in the transformation of oppressive conditions that increase the reality of social justice 
Partner and be in tandem with Hartford International University for Religion and Peace
HTC Initiatives
HTC will partner with Hartford International University to equip the church, non-profit leadership, and community members at large to transform injustice and inequity. Possible future HTC initiatives include: 
Continue and grow the Black Ministries Program
 
Sponsor John Lewis Leadership Institute (Summer Program)
 
Sponsor Health and Wellness Programs 
 
Sponsor Community Empowerment Programs for Economic Development 
 
Sponsor Programs for Mediation Skill Development 
 
Sponsor Programs for Mental Health Awareness and the Destigmatization of Support Services 
HTC Director Bishop Dr. Benjamin K. Watts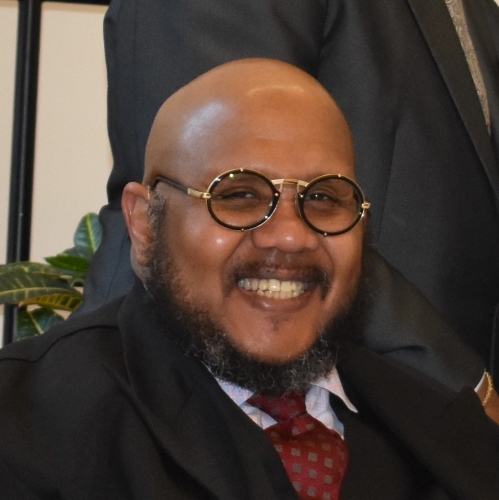 Benjamin Watts
Director of the Howard Thurman Center for Justice and Transformational Ministry, Director of the Black Ministries Program, Faculty Associate in Religion and Community Life
Bishop Dr. Benjamin K. Watts is a 1995 graduate of Hartford International University (then Hartford Seminary) where he received the Doctor of Ministry degree with distinction upon submission of the project entitled, "Understanding & Using Africentrism in Strengthening & Revitalizing the Mission of the Black Church: Analysis & Models."
View Profile
The Four Elements of Moral Imagination
Peacebuilders have the complex task of examining conflict, collective trauma, and working with communities to overcome cycles of violence. Our Master of Arts in International Peacebuilding program deeply engages students in a skills-focused application of...
The post The Four Elements of Moral Imagination first appeared on Religion & Peace.
About the Black Ministries Program
Director
Bishop Dr. Benjamin K. Watts