God's Creation and Human Responsibility
June 18-20, 2018
Keynote – Dr. Ebrahim Moosa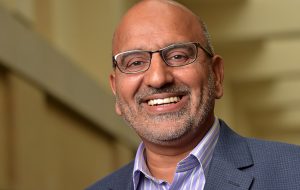 Moosa co-directs, with Scott Appleby and Atalia Omer, Contending Modernities, the global research and education initiative examining the interaction among Catholic, Muslim, and other religious and secular forces in the world.
Moosa's interests span both classical and modern Islamic thought with a special focus on Islamic law, history, ethics and theology. His book What Is a Madrasa? was published in 2015 by the University of North Carolina Press. Moosa also is the author of Ghazali and the Poetics of Imagination, winner of the American Academy of Religion's Best First Book in the History of Religions (2006) and editor of the last manuscript of the late Professor Fazlur Rahman, Revival and Reform in Islam: A Study of Islamic Fundamentalism.
Other publications also include the co-edited book The African Renaissance and the Afro-Arab Spring(Georgetown University Press, 2015); Islam in the Modern World (Routledge, 2014), and Muslim Family Law in Sub-Saharan Africa: Colonial Legacies and Post-Colonial Challenges, (Amsterdam University Press, Spring, 2010).
Moosa came to Notre Dame in the fall of 2014 from Duke University, where he taught in the Department of Religious Studies for 13 years. He previously taught in the Department of Religious Studies at the University of Cape Town (1989-1998) and in the Department of Religious Studies at Stanford University (1998-2001). In 200,5 Moosa was named a Carnegie Scholar to pursue research on Islamic seminaries of South Asia.
Born in South Africa, Moosa earned his M.A. and Ph.D. degrees from the University of Cape Town. He also holds a degree in Islamic and Arabic studies from Darul Ulum Nadwatul `Ulama in Lucknow, India, a B.A. degree from Kanpur University, and a postgraduate diploma in journalism from the City University in London.
Read Huda Alkaff's keynote address here: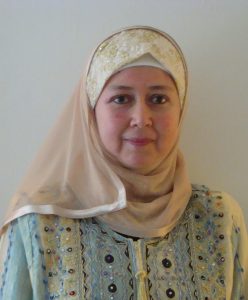 Huda Alkaff is the Founder and Director of Wisconsin Green Muslims — an environmental justice organization formed in 2005, connecting faith, environmental justice and sustainability through education and service.
Huda serves as a co-chair of the U.S. Climate Action Network 100% Renewable Energy user group and is leading two Wisconsin initiatives — "Faith and Solar" and "Faithful Rainwater Harvesting" — which connect diverse faith communities to the unifying powers of solar and rainwater in a peer-learning circle while building interfaith relationships, advancing equitable solar energy and nature-based solutions to flooding, and strengthening our community.
Huda is an ecologist with higher education degrees in conservation ecology, sustainable development, and environmental education from the University of Georgia, and had experience teaching environmental studies courses at the University of Wisconsin. She has been appointed to serve on the environmental justice task force for the Southeastern Wisconsin Regional Planning Commission.
In 2015, Wisconsin Green Muslims received national awards and recognition for their water and climate change-related work from both GreenFaith and the Interfaith Power and Light. Huda received the 2015 White House Champions of Change for Faith Climate Justice Leaders recognition, the 2016 Sierra Club Great Waters group Environmental Hero of the Year, and in 2017, Huda has been recognized nationally by Environment America as one of the Voices for 100% Renewable Energy. Also, Huda received the 2018 Wisconsin Association for Environmental Education Eco-Justice Award.
Huda is a founding member of Wisconsin Interfaith Power and Light, the Interfaith Earth Network of Southeast Wisconsin, and the national Greening Ramadan | Green Masjid Task Force. She serves on the Milwaukee Environmental Consortium Board of Directors, the Milwaukee Water Commons Advisory Team, and the Wisconsin Water Thinkers Network leadership team. In 2016, Huda served as one of the elected Wisconsin Climate Table leadership team members.
Keynote – The Rev. Dr. Leah D. Schade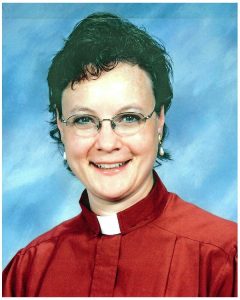 Read the Rev. Dr. Leah Schade's keynote here:  
The Rev. Dr. Leah Schade, ordained minister in the Evangelical Lutheran Church of America, earned both her MDiv and PhD degrees from the Lutheran Theological Seminary at Philadelphia (now United Lutheran Seminary). She completed her dissertation focusing on homiletics (preaching) and ecological theology (caring for God's creation).  Her book Creation-Crisis Preaching: Ecology, Theology, and the Pulpit (Chalice Press, 2015) is available at https://www.creationcrisispreaching.com/.
Prior to coming to Lexington Theological Seminary, Dr. Schade served as the pastor of three different churches: Reformation Lutheran Church in Media, PA (2000 – 2009), Spirit and Truth Worship Center in Yeadon, PA, (2009 – 2011); and United in Christ Lutheran Church in rural Lewisburg, PA (2011 – 2016).  She has also served as an adjunct religion and philosophy instructor at Lebanon Valley College in Annville, PA, and Susquehanna University, Selinsgrove, PA, teaching courses on ethics, religion, gender and ecology.
Dr. Schade's current research and book project titled, "Preaching in the Purple Zone":  Ministry in the Red/Blue Divide, draws on the concept of conversational preaching and suggests using this approach in tandem with a process known as "deliberative dialogue" in order to enter the Purple Zone within the perceived red-state-blue-state divide.  Visit  https://www.thepurplezone.net/  to learn more.
Dr. Schade writes a blog entitled "EcoPreacher" for Patheos that explores religion, politics, ecological justice, women's issues, and culture: http://www.patheos.com/blogs/ecopreacher/.
Dr. Schade is also a professional harpist and her CD, Shall We Gather, is available at http://www.cdbaby.com/cd/ldschade. She and her husband Jim (a jazz drummer and percussionist) live in Lexington with their children Rachel and Benjamin.