Monday, June 17
Keynote: The History and Legacy of African-American Interfaith Relations in a Racially Divided America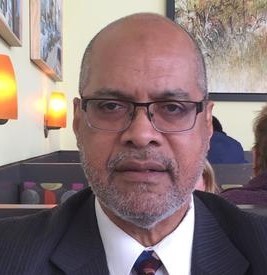 Imam Ronald Shaheed is the former Director of Education, Clara Mohammed School, Inc., Milwaukee, WI, and is now Assistant Imam, Masjid Ash Shaheed, in Charlotte, NC. He has studied and demonstrated the faith of Islam for decades, and in his literary collection, shares his insight, thoughts, and vast experiences. He is inspired by the honorable Imam W. Deen Mohammed.
Imam Shaheed's previous experiences include:
Co-coordinator of 4-year dialogue between the Presbyterian Church (USA) and representatives from the community of Imam W. Deen Mohammed, 2008-2012
Representative of Imam W. Deen Mohammed and his ministry for interfaith dialogue, 1998-2008
Represented Imam W. Deen Mohammed at an Interreligious Assembly of more than 225 international religious leaders of all faiths at the Vatican sponsored by the Pontifical Council for Interreligious Dialogue, October, 1999.
Member of a delegation that accompanied Imam W. Deen Mohammed, to the Vatican to dialogue with Pope John Paul II and other Vatican officials, October 1996.   
Member of a delegation that visited Jerusalem, the West Bank, and Gaza, with Imam W. Deen Mohammed as guests of President Yassir Arafat and the Palestinian people, December 1996.
Visited the Kingdom of Saudi Arabia with Imam W. Deen Mohammed and a 13-member delegation as the guest of King Fahd bin Abdul Aziz, 1995.  
Coordinator of Imam W. Deen Mohammed's University Lectures, 1992-2008.
Muslim Chaplain, Federal and State institutions, Tallahassee, Florida, 1981-85.
Resident Imam, Islamic Center of Tallahassee, Florida, 1981-85.
Weekly newspaper columnist on the religion of Islam; producer and host of weekly television program on Islam; producer and host of Islamic affairs radio program (1979-85).
Completed the Hajj (Pilgrimage) to Mecca, Saudi Arabia, February 2003 & July 1989.
Keynote: Current Issues Impacting African American Christian-Muslim Relations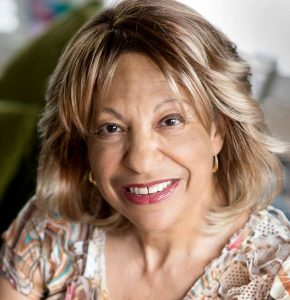 The Rev. Dr. Susan K. Smith is the founder and director of a non-profit, Crazy Faith
Ministries (crazyfaithministries.org), which works on social justice issues. She is the Senior
Organizer and Trainer at the Fellowship of Reconciliation and also serves as communications
consultant for the Samuel DeWitt Proctor Conference, Inc.
Dr. Smith received her BA from Occidental College in Los Angeles, CA; her
M.Div. from Yale Divinity School in New Haven, CT, and her D.Min. from United
Theological Seminary in Dayton, Ohio, where she studied under the late Rev. Dr. Samuel DeWitt Proctor and the Rev. Dr. Charles Booth.
Dr. Smith was the pastor of Advent United Church of Christ in Columbus, Ohio, for 22
years. She also worked with the Spirit House Project, under the direction of Ruby Sales, studying
the incidence of extrajudicial murders involving black people and law enforcement agencies
since 2007, and served as the Gordon G. Cosby Seasoned Voices Fellow. A former member of
the Board of Trustees of the Samuel DeWitt Proctor Conference, Inc., she participated in and was head commissioner of hearings conducted to study the effects of Hurricanes Katrina and Rita on urban populations.
Dr. Smith has written several books. Her most recent is The Book of Jeremiah: The
Life and Ministry of Jeremiah A. Wright, Jr.  Her other books include, Crazy Faith: Ordinary
People; Extraordinary Lives, Forgive Who? and From Calvary to Victory.
Q&A and Panel Moderator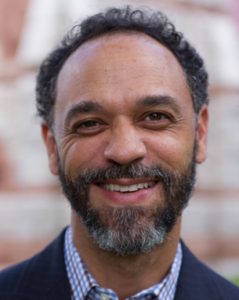 Khalil Abdullah is the Muslim Advisor at the William Jewett Tucker Center at Dartmouth College. He's committed to helping students connect and explore a deeper sense of understanding themselves and one another across the Dartmouth community. He works closely with Muslim students on campus to support their diverse cultural and spiritual identities while helping to strengthen their religious literacy and mutual respect for others.
Panel – African American Christian-Muslim Relations in Public Places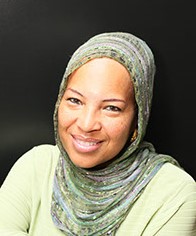 Nisa Muhammad is the Assistant Dean for Religious Life at Howard University. She is
responsible for religious programming that serves the various needs of the campus, advocates for the religious needs of a diverse student population, teaches non-academic personal enrichment classes on the Islamic tradition. and works closely as part of the staff in the Office of the Dean of the Chapel, where the guiding principles are faith, service and justice. Her other responsibilities include the Muslim worship and devotion services, counseling and advising students, faculty, and staff, and responding to a myriad of questions and challenges from race to religion to relationships. She organizes the summer Children's Defense Fund Freedom School program, is the advisor to the Justice for Juniors Advocates Organization, the Muslim Students Association and the Chess Club.
Her research has been published in the Journal of Islamic Faith and Practice, Winter 2018, and will be included in the upcoming issue of the National Association of Campus and University Chaplains Journal 2019. Her presentations include the following: Harvard Divinity School Ways of Knowing 2017 Conference, Respect Graduate School Islam in America: Civic and Religious Youth Identities Conference 2017, the African American Islamic Summit: Building a Coalition of Virtue, 2017, and the Parliament of  the World's Religions in Toronto, Canada, 2018.
Muhammad is a graduate of Hartford Seminary, Class of 2017. She received a Master's Degree in Islamic Studies and a graduate certificate in Islamic Chaplaincy. She is currently a Doctor of Ministry student at Howard University's School of Divinity.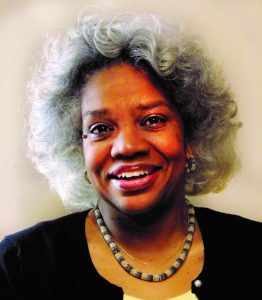 The Rev. Bonita Grubbs has been Executive Director of Christian Community Action since December 1988.
Prior to that, from 1985 to 1988, she was employed as Assistant Regional Administrator in Region V (Northwest Connecticut) for the Department of Mental Health within the State of Connecticut. Currently, she is an advisory board member of the Tow Youth Justice Institute
Advisory Council.
Past board memberships include: Connecticut Housing Coalition, Connecticut Voices for Children, Community Economic Development Fund, Hospital of St. Raphael, Greater New Haven Community Loan Fund, International Festival of Arts and Ideas, Project Access New Haven, the State of CT's Healthcare Cabinet, State of CT's Judicial Review Council, Mercy Center in Madison, CT, Connecticut Center for School Change and Dwight Hall at Yale University.
She has also served as Interim Pastor of Christian Tabernacle Baptist Church in Hamden, CT, president of the CT Coalition to End Homelessness, Co-chair of New Haven's Fighting Back Project Steering Committee and as a Lecturer in Supervised Ministries and Homiletics at Yale Divinity School and President of the American Baptist Churches of CT (ABCCONN).
In 2013, she received the New Haven Register's Person of the Year Award, along with outgoing Yale University President Richard Levin. She also received the Humanitarian Award from the CT Martin Luther King Jr. Holiday Commission that year. In 2015, she was confirmed as Deputy Chaplain of the State Senate of the CT General Assembly.
The Rev. Grubbs holds an undergraduate degree in Sociology and in the Afro-American Studies from Smith College in Northampton, Massachusetts. She received two degrees from Yale University — a Master of Arts in Religion and a Master of Public Health. She received
an honorary doctorate degree from Albertus Magnus College in 2001. She was ordained to the Christian Ministry within the American Baptist Church in November 1987.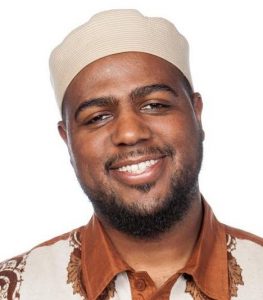 Imam Bilal Ansari serves as Director of Campus Engagement at Williams College. He had previously served as Williams' Muslim chaplain and Assistant Director in the Center for Learning in Action (2011-2014). Between his current and previous positions at Williams, he also served as Dean of Student Services and Director of Student Life at Zaytuna College, Berkeley CA, supporting the fledgling college's efforts to gain WASC accreditation, which was achieved in 2015, making Zaytuna the first accredited Muslim liberal arts college in the United States. While at Zaytuna, Imam Ansari began doctoral studies at the Pacific School of Religion, Berkeley. His thesis, an auto-ethnographic critical analysis of the literature on his pastoral and social justice work as a community faith leader in prisons, hospitals, and on college campuses, is expected to be completed in 2019.
Imam Ansari has worked in both federal and state prisons for over 16 years, challenging the system of racial, gender, and religious inequalities. As a chaplain in some of the most volatile environments, he counseled and managed interventions through intense institutional crises. Imam Ansari has worked as a community organizer and has partnered with the Yale School of Law and the Yale School of Forestry in fighting social and environmental injustices in Connecticut. In 2013, he was awarded the Connecticut Center for a New Economy's Outstanding Leadership Award for 15 years of community activism and organizing that improved the economic and social well-being of working families in urban centers and rural communities. That work included campaigns to raise wages of the working poor, improving public education and training, securing public health care and preserving affordable housing. In 2016, based on his efforts, achievements, and writing, which includes a number of critical and reflective social commentary articles, Imam Ansari was named to The MPower 100, a list of American Muslim top social justice leaders.
Imam Ansari began his community activism in 1994 in Oakland, CA, at the height of the Rodney King uprisings. In those years, he served as an Americorps diversity and inclusion ambassador in the first class of the National Civilian Community Corps. In the last decade, he served as advisor and retention specialist for minority students at various colleges. Imam Ansari was a first generation college student when he earned the Associate of Science in Liberal Arts from Ohlone College, Bachelor of Science in Human Services from Springfield College, and a Master of Arts in Islamic Studies and Christian-Muslim Relations and Graduate Certificate in Islamic Chaplaincy from Hartford Seminary.
Tuesday, June 18
Keynote: The Experience of African American Interfaith Relations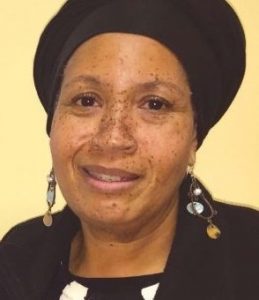 Sister Laila Muhammad is a sixth generation, African American Muslim and leader within the interfaith community. Since the age of 15, Sister Muhammad has traveled the world and fallen in love with the diversity of the human family. Continuing in the footsteps of her grandparents and parents, respectively, Hon. Elijah Muhammad & Sister Clara Muhammad, Imam W. Deen Mohammed & Sister Shirley Muhammad. Sister Muhammad aims to build healthy community life for the betterment of humanity.
Sister Muhammad currently serves as Executive Director of the Compassion Action Foundation. As an educator and community advocate, she empowers individuals and communities in need to reach their greatest human potential. In 2008, she organized the program, A Shared Memory, for the purpose of bringing diverse peoples together into a freedom space to share past, present, and future collective and individual life experiences. Sister Muhammad works on curriculum and policy at the Sister Clara Muhammad School, now in its 85th year of existence. Additionally, she has collaborated with NGOs around the world, and has published two books of poetry, Sharing, and Life is a Cup to be Filled.
Sister Muhammad holds a degree in Child Development from the University of Islam School (now the Sister Clara Muhammad School) and is working toward a Master of Divinity of Islamic Chaplaincy at Claremont School of Theology. She currently resides in Roselle, NJ. Her website can be found at this link.
Keynote: The Challenge of Christian-Muslim Relations in Contemporary Black Theology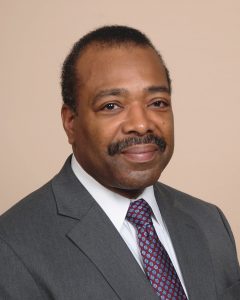 Dr. Frederick L. Ware, Ph.D., is an Associate Dean for Academic Affairs and an Associate Professor of Theology at the Howard University School of Divinity. He began teaching at the school in 2003. Recent courses include Systematic Theology I & II, Philosophy of Religion, Black Theology, Theology of Martin Luther King, Jr., and Theology of the Holy Spirit. Prior to this appointment, he served as Assistant Professor of Religion and Philosophy at Stillman College in Tuscaloosa, AL. 
He also has served as an adjunct faculty member at Memphis Theological Seminary, the University of Memphis, and Christian Brothers University in Memphis, TN. As an ordained minister in the Church of God in Christ, Dr. Ware has served congregations in Memphis and Lebanon, TN, and participated in ecumenical dialogues of the international consultation of the World Council of Churches and Pentecostals. 
Dr. Ware is author of Methodologies of Black Theology. He has published other works in African American Theology and explored the intersections of Pentecostalism with race, culture, healthcare, and the religion-science dialogue. 
Dr. Ware earned his Ph.D. degree in religion, with a concentration in theological studies, from Vanderbilt University in 1999. From Vanderbilt University Divinity School, he earned the Master of Divinity degree in 1991. He earned his bachelor's and master's degrees in philosophy from the University of Memphis in 1984 and 1986, respectively.
Panel: Race, Racism, and Interfaith Relations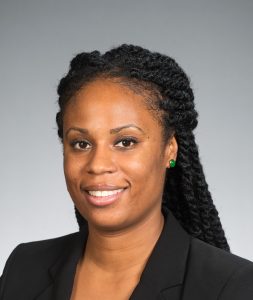 Dr. Jamelia N. Morgan is an associate professor of Law and Robert D. Glass Scholar at the University of Connecticut School of Law. Her current scholarship focuses on issues at the intersections of race, disability, and criminal law and punishment. Her research examines the development of disability as a legal category, how law shapes disability as an identity in prison and jails, and the criminalization of dissent and non-normative identities and expressions.  Dr. Morgan's additional research projects have explored the ways in which doctrinal tensions and political discourse over race-conscious remedies influence how antidiscrimination claims and remedies are conceptualized in court opinions involving voter discrimination and disability discrimination.
Prior to joining the faculty at UConn School of Law, Dr. Morgan was a civil rights litigator at the Abolitionist Law Center and worked to improve prison conditions and end the use of solitary confinement in Pennsylvania state prisons. In this role, she worked as part of the legal team to draft briefs that secured the removal of a client from solitary confinement after 24 years. From 2015 to 2017, Dr. Morgan was an Arthur Liman Fellow with the ACLU National Prison Project, where she focused on the impact of prisons on individuals with physical disabilities and authored an ACLU report released in January 2017 titled, Caged In: Solitary Confinement's Devastating Harm on Prisoners with Disabilities. Prior to her fellowship, she served as a law clerk to the Honorable Richard W. Roberts of the United States District Court for the District of Columbia.
Dr. Morgan is a 2013 graduate of Yale Law School, where she was an active member of the Criminal Defense Project and the Detention and Human Rights Clinic. During her summers in law school, she interned at the ACLU of Mississippi, the NAACP Legal Defense and Educational Fund, and Emery Celli Brinckerhoff and Abady, where she worked on employment discrimination, voting rights, and police misconduct cases. Prior to law school, she served as associate director of the African American Policy Forum, a social justice think tank that works to bridge the gap between scholarly research and public discourse related to affirmative action, structural racism, and gender inequality. She is a 2006 graduate of Stanford University, where she received a Bachelor of Arts degree in Political Science and Master of Arts degree in Sociology.
In addition to her academic appointments, Dr. Morgan serves as counsel and as vice president and board member of the Abolitionist Law Center and as a board member of Mary's Daughter, LLC, a non-profit organization dedicated to meeting the needs of formerly incarcerated women of color. Her blog is housed at this link.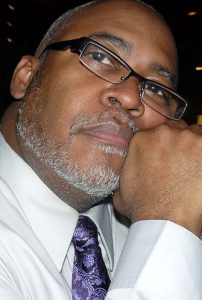 Imam Kashif Abdul-Karim is a graduate of the University of Connecticut. After graduation he reverted to Islam in May of 1986 under the national leadership of Imam W.D. Mohammed.
In 1987 Abdul-Karim became an Islamic chaplain for the State of Connecticut, retiring in 2004. He was employed in 1989 as a Parole Officer with the State of Connecticut's Juvenile Justice Department and retired in 2009 after 23 years of state service. Upon retirement, he received recognition for outstanding service from the governor's office.
In 2002, Abdul-Karim went to Hartford to serve as vice principal of the Clara Muhammad School system. He eventually served as director of The Clara Muhammad Supplemental Education Program once the principal retired.  He also worked as principal of the Islamic Cooperative School in New Haven under the direction of Imam Zaid Shakir.
In May of 2006, after the death of Imam Qasim Sharief, the community elected and ratified Abdul-Karim as the resident Imam of the Muhammad Islamic Center of Greater Hartford. He continues to serve as the resident imam over a very diverse population from around the world.  He is also President of Insight Productions Inc., a program specializing in workshops, photography, videography, desktop publishing and trainings on Al-Islam and culturally based programming for African Americans.
Abdul-Karim serves as secretary for The New England Council of Masajid, on the interfaith Fellowship for Universal Healthcare, Faith Leaders for a More Just Budget, The Connecticut Center for a New Economy, and the U.S. Commission of Civil Rights; CT's special advisory committee. He functions as the President Emeritus, treasurer and co-founder for the Muslim Endorsement Council of Connecticut and the regional coordinator for the American Coalition of Good Government, New England chapter. He also served on the board of directors for the Council of American Islamic Relations, CT Chapter, for ten-plus years.
He published his first book in 2015 entitled "In Search of the Black Seed," chronicling the communal conversion of Muslim Americans of color, and he was the first Muslim to perform the inaugural prayer for the former Mayor of the City of New Haven, The Honorable John DeStephano, and the former Governor of Connecticut, The Honorable Dannel Malloy.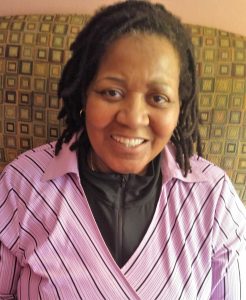 The Rev. Dr. Valerie H. Holly is the Senior Community Minister at Judson Memorial Church located in the West Village, in New York, NY. Dr. Holly has been at Judson since 2013 and she works closely with the Senior Minister. Besides performing diverse pastoral functions, Dr. Holly assists both the Senior Minister and the Assistant Minister in weekly clergy training with seminary students. Currently, Dr. Holly teaches theology weekly onsite to incarcerated women in Federal Correctional Institution in Danbury, CT.
Prior to coming to Judson, Dr. Holly was the Senior Pastor at Unity Fellowship of Christ Church- NYC, located in Brooklyn, NY. from 2006-2014. As Senior Pastor, Dr. Holly supervised the ministerial staff and taught the diaconate students. Dr. Holly also managed Unity's community food pantry and HIV/AIDS education programs.
Since 2014, Dr. Holly has been an adjunct professor at the College of New Rochelle, School of New Resources. She has taught at the John Cardinal O'Connor Campus, South Bronx and currently teaches at the College of New Rochelle, Brooklyn Campus.
Before working in full time ministry, Dr. Holly was employed as a Clinical Social Worker. Dr. Holly held positions as Director of Employee Assistance Programs and in-patient/ out-patient substance abuse programs. In addition, Dr. Holly has functioned as  Social Work Manager of New York State Family Treatment Court and Social Work Manager of North General Hospital Out- Patient HIV/AIDS Clinic.
Dr. Holly received her Bachelor of Science degree from Empire State College in 1984. In 1986, Dr. Holly received a Master of Science in Social Work degree from Columbia University. In 2014, Dr. Holly obtained a Master of Divinity degree from New York Theological Seminary. In 2017, Dr. Holly received the Doctor of Ministry degree also from New York Theological Seminary.  The focus of Dr. Holly's doctorate study was the impact of educational opportunities for incarcerated and formerly incarcerated women-especially theological education.  Dr. Holly is also one of the Teaching Assistants at New York Theological Seminary.
Rev. Dr. Holly is a native New Yorker and lives in Brooklyn.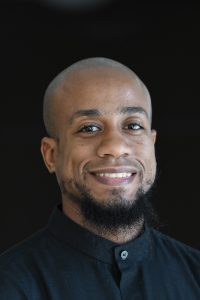 Imam Awad R. Abdullah, MA, GCIC '14 received his Bachelor of Science in Administration of Justice from Rutgers '01, joined the U.S. Navy in '04 and is a prior enlisted and Veteran Officer. He has traveled to over twenty countries and was a well-respected Lay Leader. He completed Hartford Seminary's Islamic Chaplaincy Program (MA plus Graduate Certificate) in 2014.  He has experience in hospital, university, military, and mosque settings, and is certified in Islamic Chaplaincy, Naval Chaplaincy and Criminology.  He also performed Umrah while visiting Mecca and Madinah.
Q&A Moderator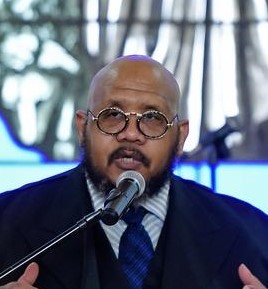 The Bishop Dr. Benjamin K. Watts is Director of the Black Ministries Program and a Faculty Associate in Religion and Community Life at Hartford Seminary. He is also the Senior Pastor of Shiloh Baptist Church.