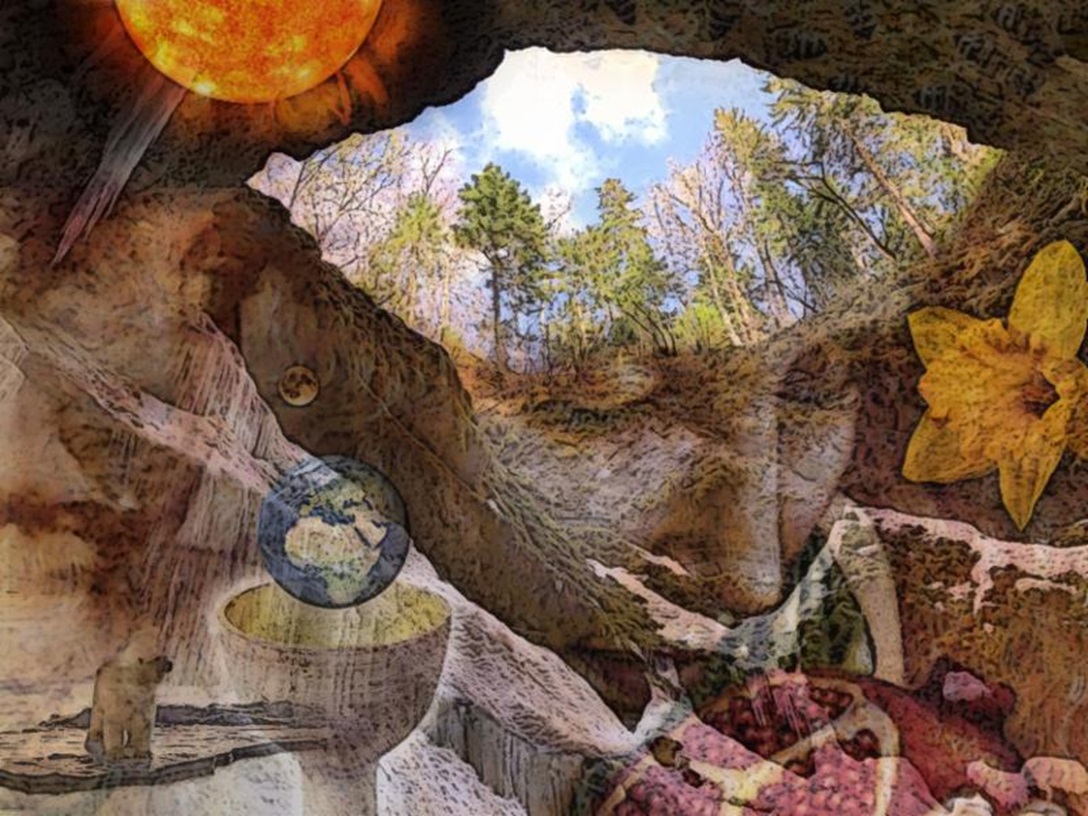 This certificate provides a concentrated immersion that will take you into the broadest questions of science, climate, and global justice and into the beauty, relationality, mystery, and interspecies complexity of your particular bioregion and place on this Earth. Its interreligious nature means you will be able to explore in the process how major religious traditions are expanding to address these questions as well as some of the diversity and insight of place-based, indigenous/animist, and other non-, poly-, or pantheistic spiritual traditions.
Questions you can explore through this certificate include things like:
How do (or should) religious and spiritual traditions, practices, beliefs, and communities stretch in new ways in the face of the climate and extinction crises we are facing?
What kinds of vision and vocation arise from the experience of falling in love with one's place and its incredibly complex networks of relation, all of them permeated with the divine, or mystery, or wildness?
How can we care for those profoundly affected already by the catastrophes looming over all life on Earth: young people of all cultures, those in the Global South, front-line scientists and environmental activists?
What kinds of community life, economics, and human maturity and courage do present and future generations of life on Earth need for us to be enacting today?
The certificate consists of four courses. At HIU, these four courses are:
Eco-Care: Chaplaincy in a More-than-Human World
Eco-Spirituality
Environmental Ethics
Contemplative Prayer Practices
Alumni/ae of the Eco-Spirituality or Eco-Ministry program of the Center for Wild Spirituality will automatically receive 6 credits of advanced standing (2 courses) toward this HIU certificate upon admission. This leaves two HIU courses to complete to earn HIU's Certificate in Eco-Spirituality.
Students may use this Certificate in a variety of ways.  For instance, those already trained in chaplaincy might use it to gain expertise to equip them for new work in the emerging area of Eco-Chaplaincy.  Others may come in with considerable previous ecological expertise but see the need for grounding in the religious and spiritual questions essential for transformative human responses to ecological crises.  Yet another cohort may be relatively new to ecological questions but aware of their pivotal urgency today, wanting to explore a sense of calling and gain an initial academic credential toward possible future work building on the Certificate. Those engaged in climate activism, environmental justice, land conservation, or other forms of hands-on ecological work may desire attention to spiritual questions of grief, lament, and soul resilience in the midst of these disorienting dynamics.
Learn more about all of our Ecological Programs and Initiatives at this link. 
Admission Information
At this time, this program is for domestic applicants only.