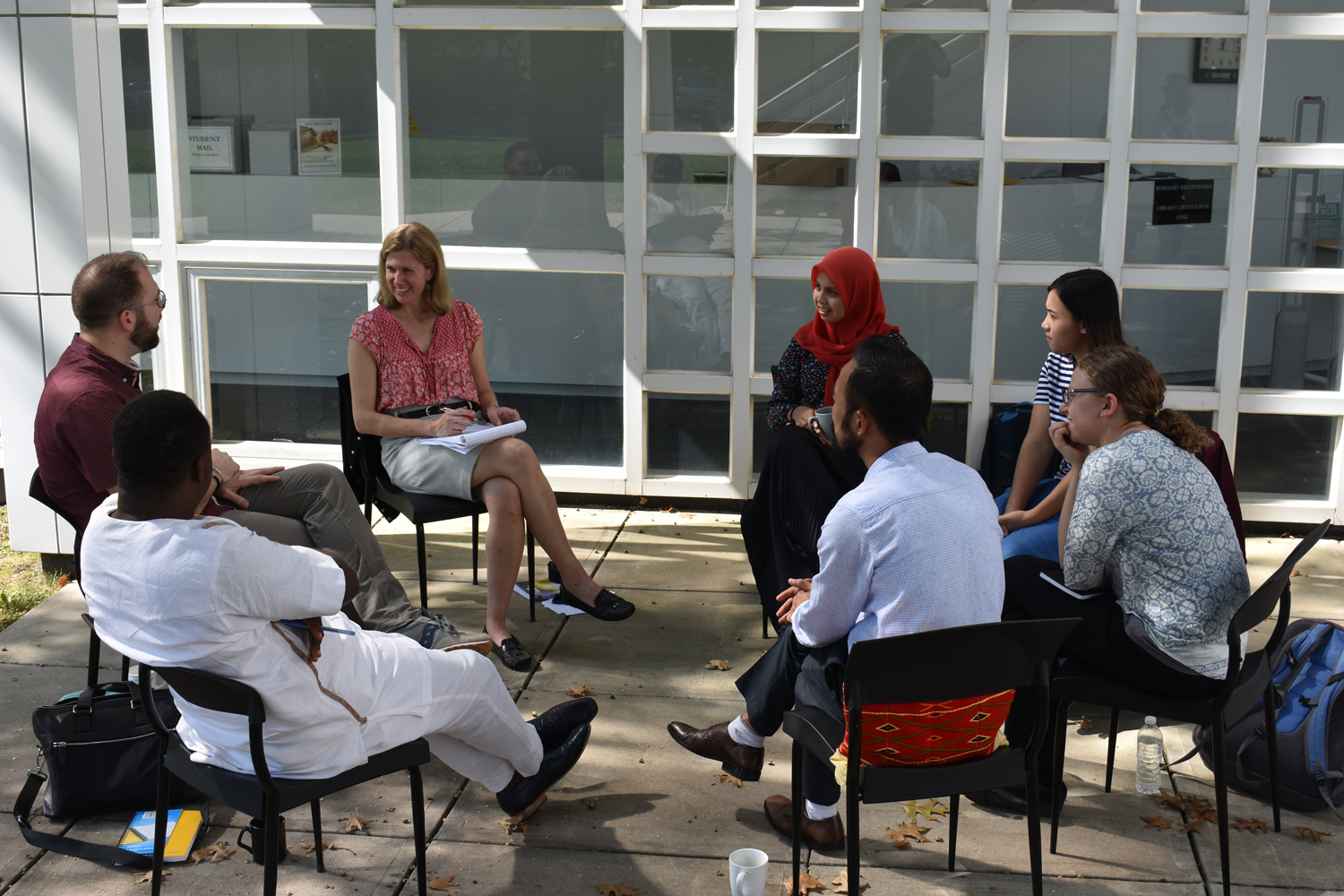 Hartford International offers an alternative in graduate learning: the 12-credit Graduate Certificate in Interreligious Studies. This program provides opportunities for study without committing to a full degree program and serves as a great way to "test the waters."
You will work with your assigned academic advisor to select four courses that meet your educational objectives. The Graduate Certificate may be completed entirely online.
What You Need to Know before Applying
A Bachelor's degree (or its educational equivalent) at a satisfactory level of achievement from an accredited institution is a prerequisite for admission.
Coursework that was taken for credit as a Special Student at Hartford International prior to admission may be applied toward the credits required for the Graduate Certificate; however, at least 6 credits must be taken after official notification of admission to the Graduate Certificate program. No transfer credit from other institutions or Advanced Standing credit will be allowed to count toward the certificate.
Admission to the Graduate Certificate does not constitute or guarantee admission to the Master of Arts degree programs. Admission is granted only on the basis of the terms stated in the Catalogue and in the admission letter.
Opportunities & Highlights
Dip a Toe
Our graduate certificate is a way to try out studying at the graduate level and a way to decide whether you'd like to complete the entire MA in Interreligious Studies. It's also for people who would like to learn about the subject matter but don't require a master's degree.
Access to Faculty and Community
No matter what program you choose, all of our degree students have access to our world-class faculty. You'll also get to know students from different faith traditions and from around the globe.
Take the Next Step
Broaden your perspective. Deepen your ability to make a difference. Hartford International University programs prepare religious leaders and peacemakers who go beyond their own beliefs to embrace people of all faiths.