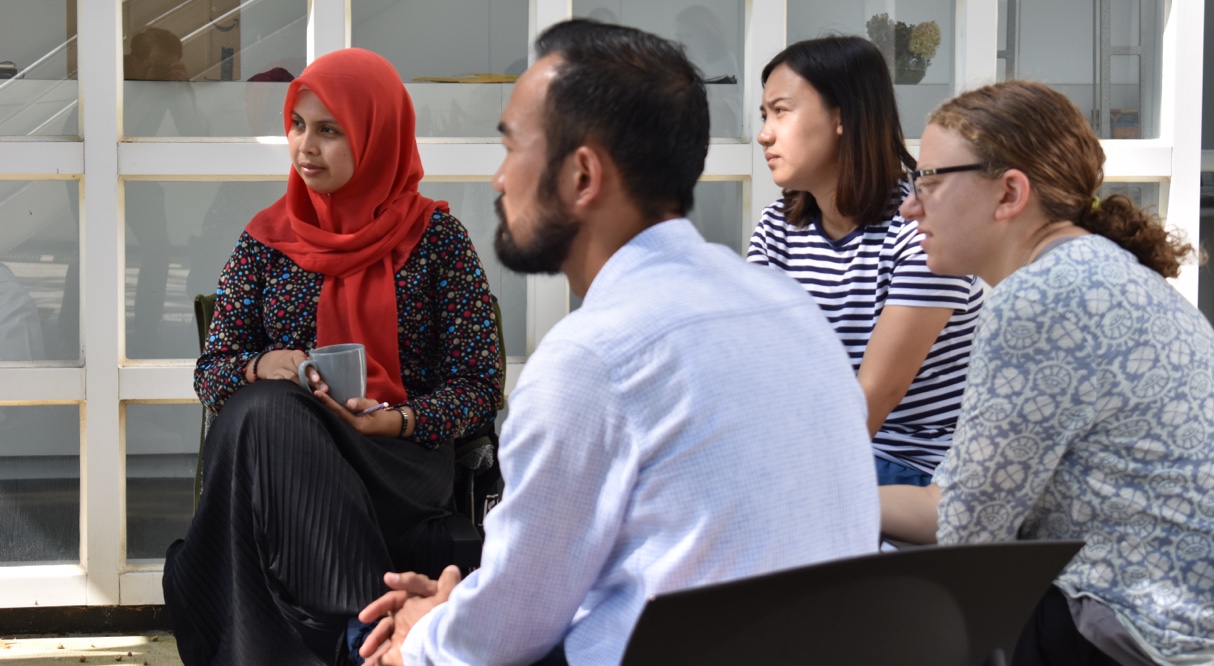 From exploring the vocabulary and grammar of different religions to experiencing faith communities other than their own, our students are immersed in collective application of theological education strengthened by interfaith dialogue with faculty and peers.
Our students graduate from this program confident that their knowledge of the foundational concepts of Abrahamic and other religions, their understanding of the role of faith in local, social, and political contexts, and their ability to conduct advanced-level research equips them to assume a role in a wide variety of professional fields in which multireligious fluency is an asset.
Program Structure
The Master of Arts in Interreligious Studies (MAIRS) is a 36-credit-hour academic graduate degree curriculum that takes a multi-disciplinary, intersectional, and dialogical approach to promoting students' deep understanding of multiple worldviews while enabling them to become thoroughly grounded in their own religious tradition. Students in this program form a multireligious, international community of learning as they complete core interreligious coursework, electives relevant to their chosen specialization, and a capstone project or thesis.
Students choose one of three specializations:
Interreligious Studies
Islamic Studies
Ministerial Studies (Please select this specialization if you are interested in the Cooperative M.Div. pathway)
Language Proficiency in reading scriptural texts, such as Hebrew, New Testament Greek, or Qur'anic Arabic is highly recommended for students in the Ministerial Studies specialization or the Islamic Studies specialization.
Where Your Journey May Lead
MA in Interreligious Studies Career Paths
While you, like many HIU alumni, can pursue more traditional career paths in faith-based organizations and clergy roles, studying religion in a multi-faith classroom prepares you for careers that make the world a better place in many shapes and forms.
Start a Non-Profit or NGO
Advocacy & Social Services
International Diplomacy & Foreign Affairs
Teaching in Public & Private Schools
Courses you may take
Here is a small sample of courses students in the program take. To view the entire course listing, use the link below.
The Value of Experience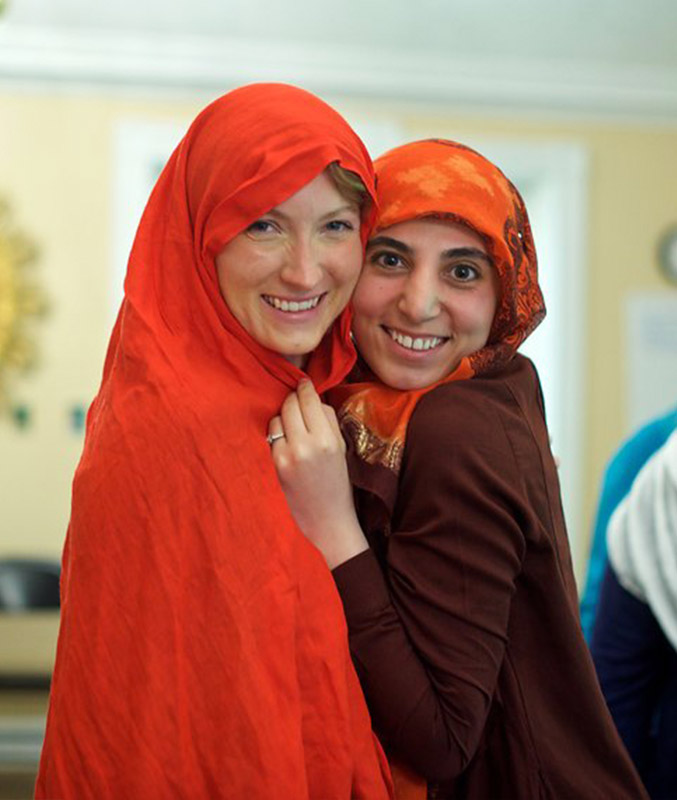 Research & Projects
Our students have used their capstone projects to create interfaith clergy networks and research projects to examine questions of religion in contemporary society like "When Did Black Lives Begin to Matter? Race Dynamics and American Muslims" and "Spiritual Connections Between Christians and Muslims in a Hospital Chaplaincy Context."
Faculty
Our faculty bring years of academic and practical experience teaching and serving different faith communities across the globe. They are award-winning authors, scholars of religion, and passionate leaders in interreligious and religious relations, as well as higher education. They have spoken to their research on international stages, emphasizing sociological contexts, gender, and religion in the modern world.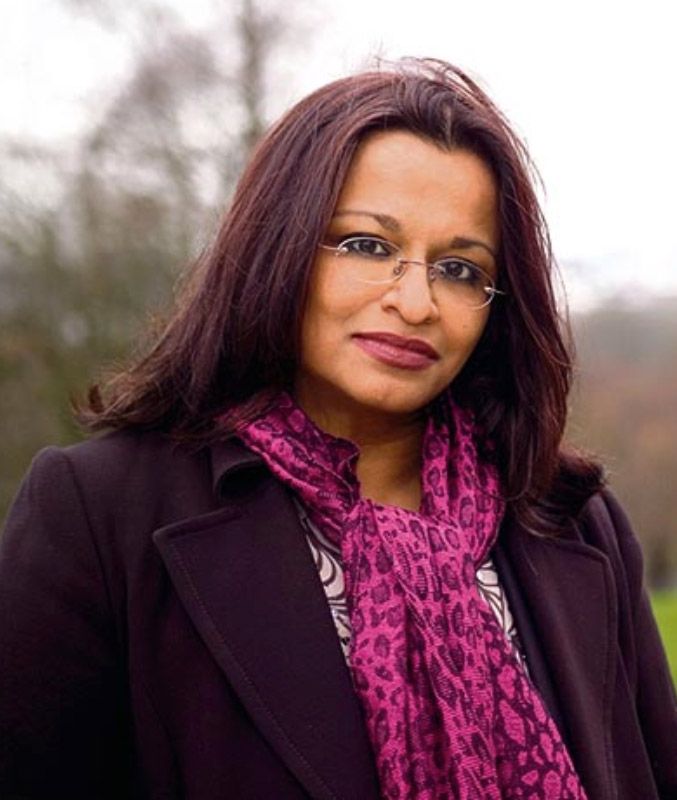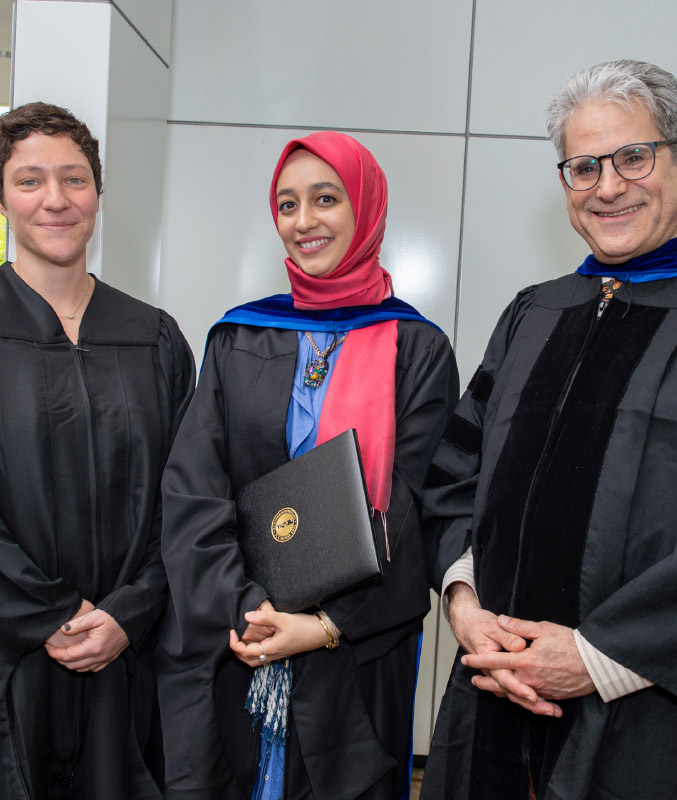 Alumni
With a foundation in interreligious thought, dialogue and critical thinking, our alumni are set on a path to many fields such as social justice, policy, human rights, foreign diplomacy, community organization, social work, nonprofit leadership and psychology – in addition to traditional religious roles.
The People Who Thrive Here
Despite coming from different faith, cultural, and professional backgrounds, your interreligious studies peers share your curiosity, willingness to embrace complexity, and love for all of humanity. Together, we embrace our differences and see faith as a means to connect with and care for others.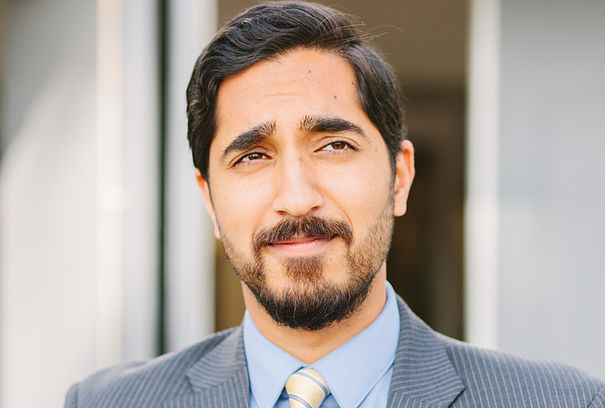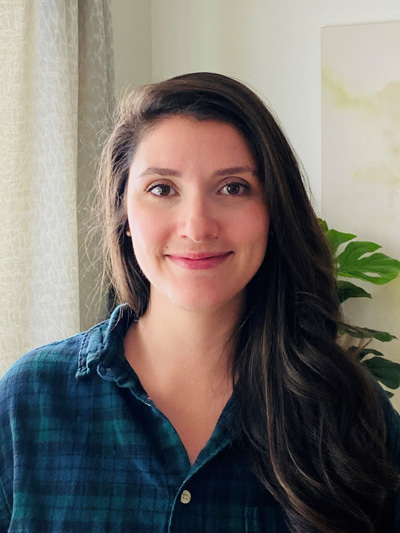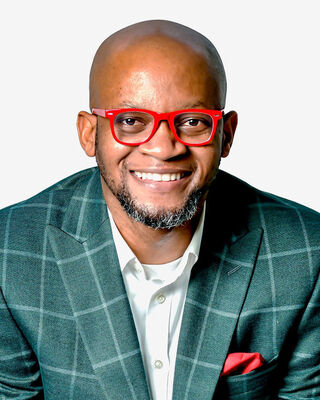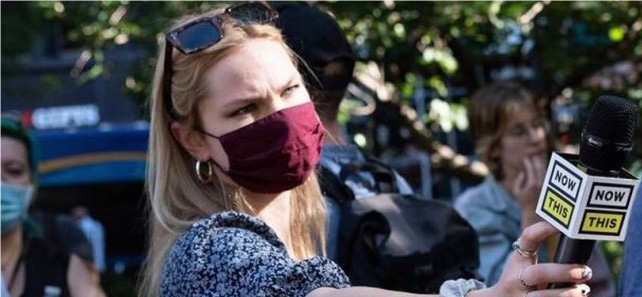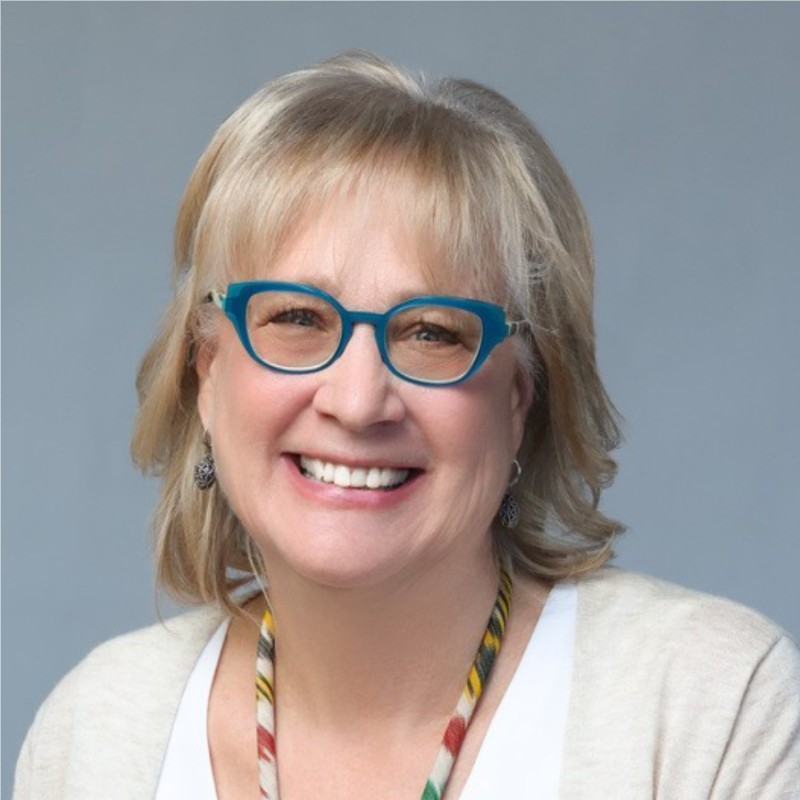 Rochelle Bayless '13
Founder & Executive Director, Grace Café
Rochelle's HIU master's thesis, A Theology of Food as Acts of Grace, became the blueprint for Grace Café, a non-profit restaurant that addresses hunger and food insecurity by serving people without regard for their ability to pay in Danville, KY. https://www.linkedin.com/in/rochellebayless/
Junaid Sulahry '14
Supervisory Asylum Officer – Refugee, Asylum, & International Operations, U.S. Department of Homeland Security
Junaid is an attorney with expertise in immigration law who has served refugees in non-profits, law firms, a national civil rights organization, the U.S. Public Defenders Office, and as a Policy Intern at the Pentagon before joining the DOHS. He also met with President Obama while advocating to reform federal surveillance practices.
https://www.linkedin.com/in/junaidsulahry/
Kyra E. Jenney '22
Kyra is the Department Head of History, Philosophy, and Social Sciences at Choate Rosemary Hall, a private, college-preparatory boarding school for grades 9-12. She says, "We seek to employ interdisciplinary and individualized approaches to learning and to create spaces for students to develop the reflective practices of critical thinking, identity cultivation, and cultural humility."
Jean Amos Lys '11
Owner & Therapist, Lys Counseling & Consulting, LLC
A psychotherapist with over 7 years of experience in the mental health field and ministry, Jean combines science and the sacred for healing. He provides both faith-based and secular counseling and is dedicated to the stability of people of color's mental health in the context of faith-based trauma.
https://www.linkedin.com/in/jean-amos-lys-456a946/
Emily Barger '18
Producer, NowThis
A Filmmaker, photographer, and producer with a BA in Film Production from Emerison College, Emily depicts complex themes like the struggles of teaching during the COVID-19 pandemic and stereotypes Muslim women face in the U.S and interviews activists and congresspeople.
https://www.linkedin.com/in/emily-barger-0a3240127/
Cathi Nelson '07
President & Founder, The Photo Managers; Speaker; Author
A passionate photographer, Cathi added to her BA in Communications from the University of Connecticut and MA in Humanities from Wesleyan University to build a business that empowers others to use visual storytelling to preserve and share their personal life journeys and family stories.
https://www.linkedin.com/in/cathinelson/
Opportunities & Highlights
Related Blog Posts
From the Blog
Potential Pitfalls Of Interfaith Dialogue
One of the main purposes of interfaith dialogue is to engage with people in a way that expands your heart and mind and provides insight and understanding into religious practices outside of your own. Inevitably,...
The post Potential Pitfalls Of Interfaith Dialogue first appeared on Religion & Peace.
From the Blog
Changing U.S. Demographics and the Impact on Interfaith Dialogue
We've changed as a nation – that's very clear. Though Protestant Christians are still the single largest religious group, the Pew Research Center measured their share of the population as 40 percent of all Americans...
The post Changing U.S. Demographics and the Impact on Interfaith Dialogue first appeared on Religion & Peace.
From the Blog
The Blessing of a Rare Confluence of Religious Observances
As we begin this week, and in reflecting upon the Palm Sunday service our family attended last weekend, I am reminded that we are in a special moment. This year our three Abrahamic families –...
The post The Blessing of a Rare Confluence of Religious Observances first appeared on Religion & Peace.
Take the Next Step
Broaden your perspective. Deepen your ability to make a difference. Hartford International University programs prepare religious leaders and peacemakers who go beyond their own beliefs to embrace people of all faiths.
Recent News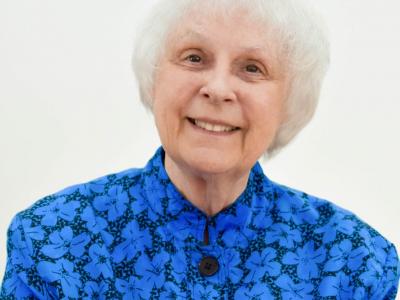 General HIU News
September 27, 2023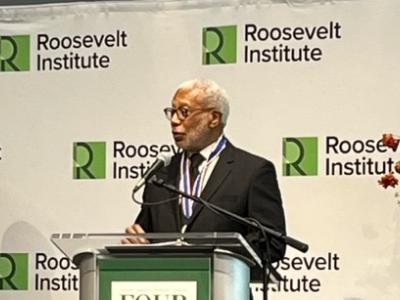 Faculty In The News
September 26, 2023